Womeximiser Player now online here... (Womex 2012)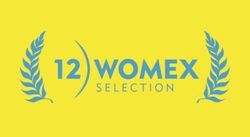 Check out some of the world music acts appearing at this year's Womex 2012.
The countdown is on: just over two weeks to go until the doors open
at WOMEX in Thessaloniki, Greece, from Wednesday, 17 to Sunday, 21
October 2012 - the most important world music industry event of the
year.
The WOMEXimizer Player is now available online, offering a preview of
20 of the many outstanding artists who will be performing at the
WOMEX 12 Showcase Festival in Thessaloniki.
WOMEXIMIZER PLAYER ONLINE: LISTEN TO THE SOUND OF WOMEX
Click here: