Yasmin Levy releases new CD "Libertad"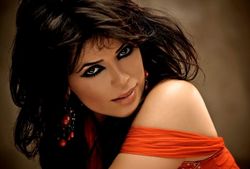 Yasmin Levy, the extraordinary interpreter of Ladino* music, has just released her fifth album entitled "Libertad" (Freedom).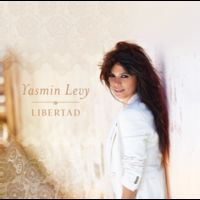 In this new album (produced by Ben Mandelson), Levy brings great drama that echoes the fervour of Spanish Flamenco, Argentinian Tango and the Portuguese blues of Fado. The striking addition of swooping, soaring Turkish strings add an extra element of vibrancy and passion to the sound.
To celebrate the release of 'Libertad' Yasmin will embark on a global tour commencing with performances in Brighton/Hove on 6 November and at London's Barbican Centre on 7 November. (see bottom of page for more details)
On 'Libertad', Yasmin exposes her musical soul in a way she has never done before.
She says "it is who, what, and where I am in my life right now. I feel totally free on this project in every aspect."
Levy's new sense of freedom has clearly been influenced by the birth of her first child in 2011. There is also a new-found maturity and confidence within her that allows her to be who she is and open up to her audience in a way in which she never previously felt comfortable.
This new freedom manifests itself in the song selection for 'Libertad' on which Yasmin has written 5 of the 12 songs herself. The disc also includes cover versions of one of the pearls of Turkish music, Firuze, as well as a unique cover of the classic Persian song, Recuerdo (originally titled "Soghati").
Yasmin Levy's Sephardic heritage traces its roots from Turkey back to Spain, and 'Libertad' encompasses a new musical journey for Yasmin drawing very heavily on the influences of both Spanish and Turkish music which have been the hallmark of her Ladino songs, taking them in an entirely new direction.
Intrinsic to her musical philosophy is a belief and wish that cultures can peacefully, and positively, co-exist explaining why in March 2006, Yasmin was presented with the Anna Lindh Award for promoting cross-cultural dialogue for her work with musicians covering three cultures and her connection with the history of Spain. In 2008 Yasmin was appointed Goodwill Ambassador for Children of Peace, a UK-based charity fighting to alleviate the plight of all children caught up in the decades-old Middle East crisis.
These beliefs have all been distilled into her new project. The disc, like the upcoming tour, features a unique concept, merging two worlds of great importance to Yasmin.
For this new project, she has taken the passion of the Flamenco world she so cherishes, and complemented that with the emotional tones from the world of her ancestors, that of Turkish music. Some additional elements will also feature, but it is this fusion of flamenco guitar, embellished with the rich sound of Turkish strings, and a small hint of Cuban and other piano that will combine to give an entirely new feel to this project.
More than anything else, 'Libertad' is all about Yasmin Levy and her own music; the singer and increasingly confident song-writer, and her special mix of musical influences that creates such an emotionally-driven and unforgettable experience, both on disc and on tour.
Dates are currently being arranged throughout Europe, the Middle East, Australia, and Asia on a tour that will keep Yasmin on the road starting with the Barbican performance and continuing throughout 2013.
*Ladino is the collective term for the Judeo-Spanish languages spoken by the Jews of Spain who were expelled in 1492. These languages infuse the original ancient Spanish with other languages including Arabic, Turkish, Greek, Slavic languages, Portuguese, French, Italian and Hebrew and is considered today to be an endangered language spoken by only approximately 150,000 people worldwide.
Discography
2004: Romance & Yasmin
2005: La Judería
2007: Mano Suave
2009: Sentir
YouTube video of the making of "Libertad":
http://www.youtube.com/watch?feature=player_embedded&v=3-z2ZZJyqrc
"Libertad" by Yasmin Levy" is out now!
Produced by Ben Mandelson for Adama Music
Released by Adama Music/World Village/Harmonia Mundi
Yasmin Levy Live:
Tuesday 6 November 8.00pm
The Old Market
Upper Market Street
Hove, BN3 1AS
Tickets: £20 from 01273 201 801 / www.theoldmarket.com
Wednesday 7 November 7.30pm
Barbican Hall
Silk Street
London EC2Y 8DS
Tickets: £15.50/£24 from 020 7638 8891 / www.barbican.org.uk