Mid-March Round-up (15/3/12)
Tagged with: Glyn Phillips world music worldmusic.co.uk Andy Kershaw No Off Switch Rachel Harrington Knock Outs Julaba Kunda Sensational Space Shifters Dub Colossus Spiro Putumayo Bombino Roberto Fonseca Flavia Bittencourt Soundway Leilia Ceu Rough Guide Sefiroth Omi
"Best autobiography I've ever read. Bar none"

Just a few quick observations and round-ups of what's going for me recently.
Just finished reading Andy Kershaw's autobiography "No Off Switch".
I'll put this as simply as I can: Best Autobiography I've Ever Read. Bar None. Thoroughly recommend it. Nuff Said.
I'm looking to write a review of it when I get a moment or ten and I'll expand my thoughts in that, so watch this space . . .
[* The FULL REVIEW of ANDY KERSHAW's "NO OFF SWITCH" can now be found here: worldmusic.co.uk/andy_kershaw_no_off_switch_an_autobiography_rev]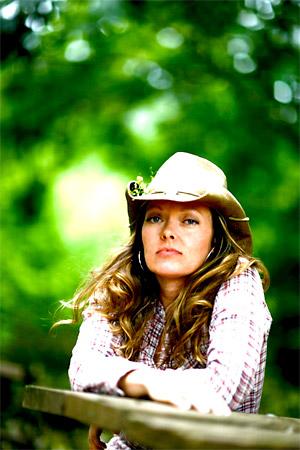 Saw the American Country band Rachel Harrington and the Knock Outs a couple of nights ago (currently on tour round the UK) -
a fabulous all-girl outfit with great musicianship, harmonies and some classy pen(wo)manship from Harrington.
Recommended.
(see Review here:
www.worldmusic.co.uk/rachel_harrington_the_knock_outs_bilston)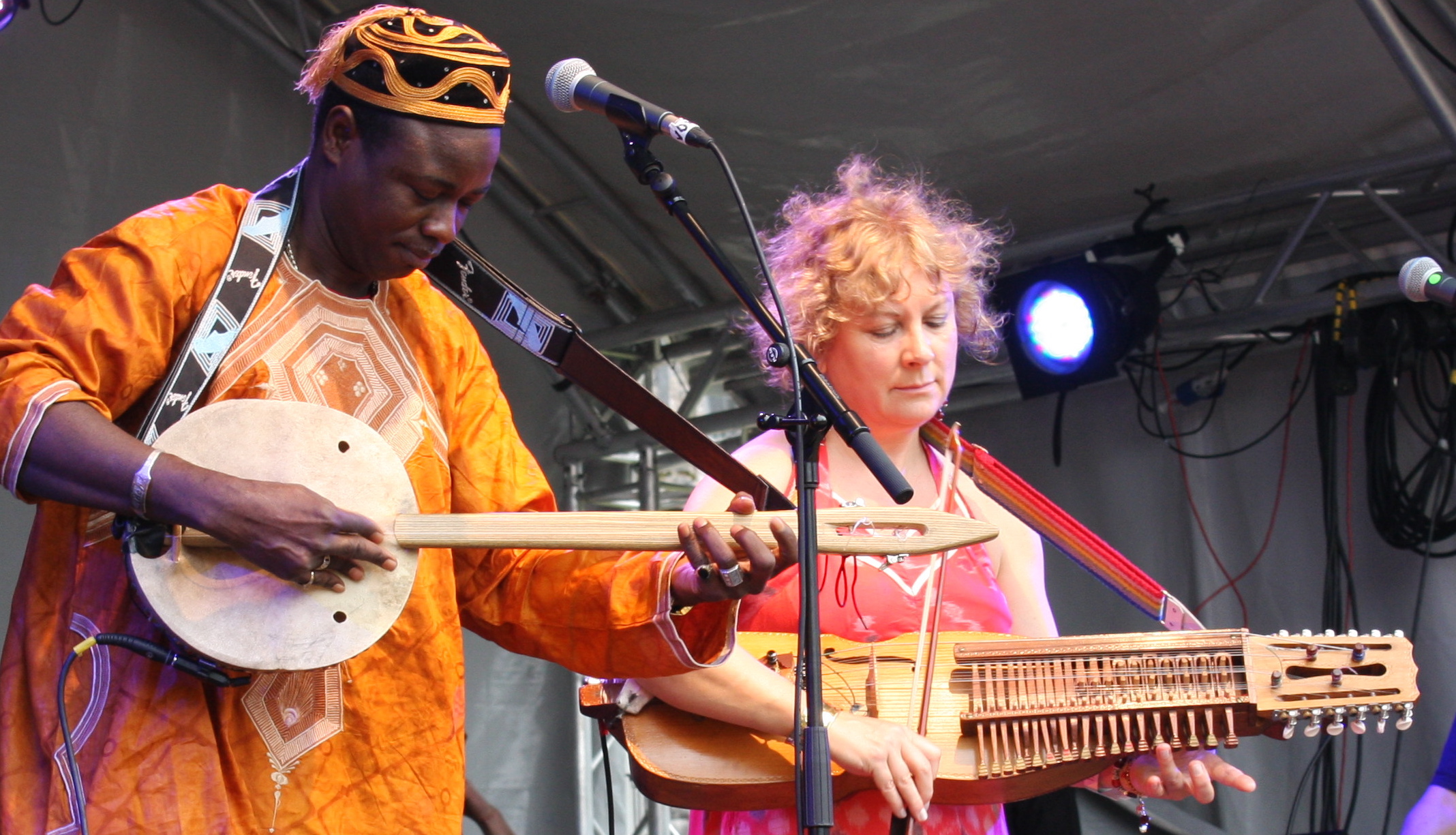 And a few weeks previously saw the brilliant Julaba Kunda featuring the Scottish fiddler Griselda Sanderson and the Gambian fiddler Juldeh Camara, alongside Senegal's Amadou Diagne.
Catch 'em while you can - before Juldeh gets too tied up in Robert Plant's new band the Sensational Space Shifters this summer . . .
(Review of Julaba Kunda here: worldmusic.co.uk/julaba_kunda_at_birmingham_1922012)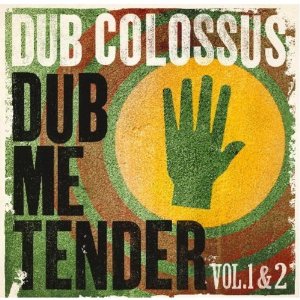 On my car's CD player for the last few weeks:
"Dub Me Tender" - the remix versions of Dub Colossus's Award Winning album "Addis Through The Looking Glass."
I still prefer the original, but the remixes are great music for chilling out to when driving.
(For a review of the original click here: worldmusic.co.uk/dub_colossus_addis_through_the_looking_glass_re)
Previous to that a sampler of tracks from Spiro's "Kaleidophonica" album, Putumayo's "Latin Beat" compilation and Bombino's "Agadez" were all getting me from A to B when driving.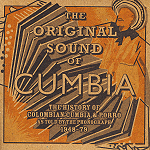 However, I spend most of my time sitting at my computer and these are some of the albums, artists and tracks that have been on constant rotation on my iTunes...
Soundway's wonderful compilation "The Original Sound of Cumbia: The History of Colombian Cumbia & Porro As Told By The Phonograph 1948 - 79", a must for all you colombiphiliacs out there,
Galician female vocal outfit Leilía and their new album "Consentimento" (on the Spanish Fol label) - the ladies in the groovy hats below!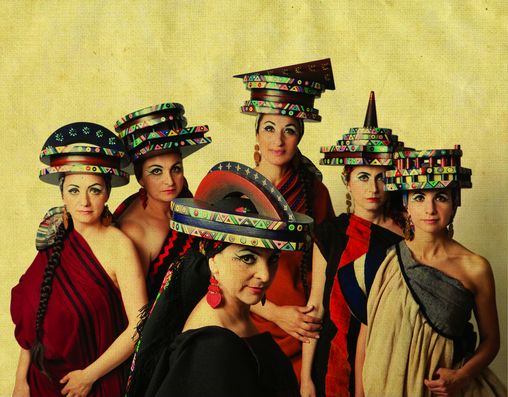 Brazil's Ceú and her new album "Caravana Sereia Bloom"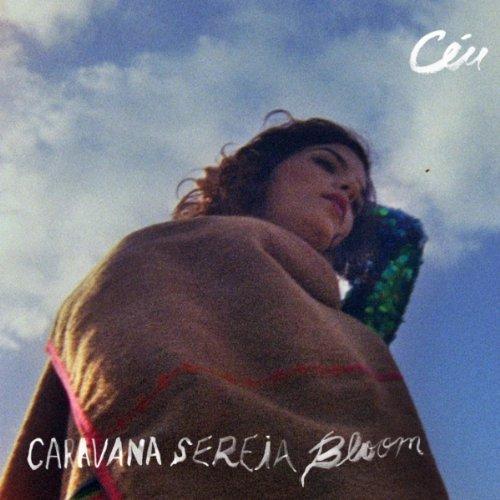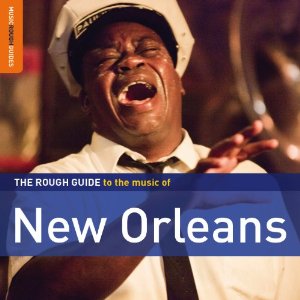 and the really most excellent compilation: "The Rough Guide To The Music Of New Orleans" from World Music Network.
(You can read my review of that last one here:
worldmusic.co.uk/rough_guide_to_the_music_of_new_orleans_cd_revi)
Other interesting things to drop on my digital doormat have been:
some great old Afro Jazz from Nigeria's Monomono and Trinidad's Black Truth Rhythm Band,
Rocky ratafolk from the EP Scecchendaun from Italy's Colletivo Mazzulata,
American folky-pop from Girlyman,
and some tasty ska and reggae from the UKs Chain SkaBrassika (EP "South East Beats").
Also flying in have been the Rough Guides to Celtic Women and Psychedelic Africa* (just two of many World Music Network releases this year),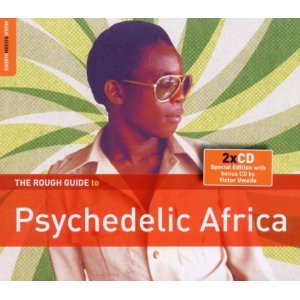 The Sefiroth Ensemble's new EP ('Arboles Lloran Para Lluvia')*,
BraAgas's new album "Fuerte" (including a couple of versions of the classic "Chaje Sukarije")
and the album "Siempre Pa'lante" from a feisty salsa combo from Denmark called Jorge Cordero and the Gran Daneses.
[* Reviews for these two albums here]:
worldmusic.co.uk/rough_guide_to_psychedelic_africa_rgnet1270cd_r
worldmusic.co.uk/sefiroth_ensemble_arboles_lloran_por_lluvia_cd_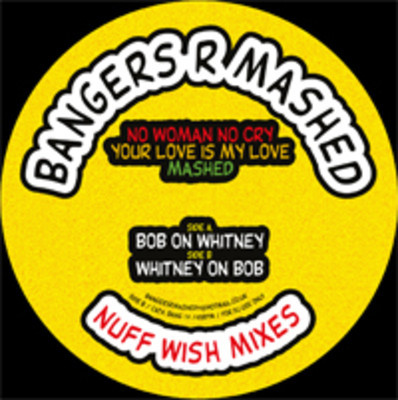 I've also been enjoying some mad mashups and remixes from the likes of Cafe de Calaveras & Add On de Bass who take on Pastor Lopez's "Mentirosa" in a moombahton style, Birmingham's G-Corp and Nuff Wish's delightful mash-ups of Marley and Whitney, Bobby Blue, and Michael Jackson with Adele.
And what about Rude Hi-Fi's Barriobeat Jungle Reggae remix of "Lascia Che Sia" featuring Amparo Sanchez? Or his Dubwise DnB version of "Jungle Reggae Party" featuring Lucky Hernan?
Also liking the Capt Cumbia remix of Chaka Demus and Pliers's "Slim Thing" and an unknown remix of Amy Winehouse on "Sweet Guitar" featuring Italian reggae supremo Alborosie with shades of Dawn Penn. Lush.
And how can I leave out Capt Cumbia's "Under Mi Serbie (Under Mi Sensi -Soundclash Edit)" - a mad electro-balkanic-cumbia dancehall mashup featuring Mr Vegas vs Boban Markovic vs the Amsterdam Klezmer Band! Excellent.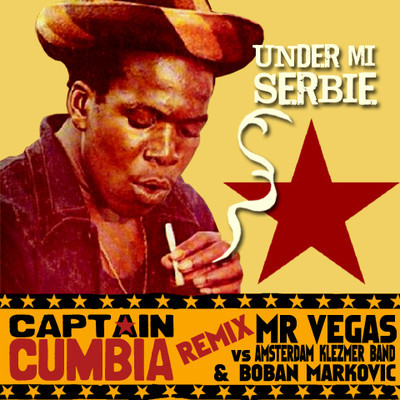 On the jazzy, bluesy side I've got to mention Cardiff's Ecklectic Mick who specialises mostly in electro-swing remixes - but here has taken a little detour. Firstly mixing jazz with Indian music, notably his gentle mash-up of that old standard "Sweet Georgia Brown" - although you can also check out his softswing treatment of it too; and then a fabulous remix of Howlin' Wolf's "Spoonful" (mixing in "Rosie/Be My Woman" along the way).
However top of the mash-up list these past few weeks has been the ever-reliable Fissunix and his deliciously creamy mash of Alicia Keys and Chic in "Good Times Fallin". Lushness personified.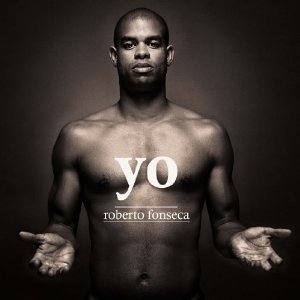 Worth checking out his full-on and imaginative Beatles mashups too: "Beautiful Prudence" (with Christina Aguilera), "End of the Walrus", "Owner of the USSR" and "Don't Let Me Down On The Dancefloor", as well as his Zeppelin mash-ups like "HitzBreaker" (Heartbreaker sounding like it's been re-recorded inside a beehive the size of a small city! Intense).
Loving also Diabel Cissokho's "Allah Lako",
Escalandrum's latin jazz tango treatment of "Adios Nonino",
"Cheerleader" by Jamaica's Omi
and finally, the new afrocuban jazz album "Yo!" by Cuban pianist Roberto Fonseca - this is fantastic and definitely getting an in-depth review very soon! [Oh, and here it is!]: www.worldmusic.co.uk/roberto_fonseca_yo_album_review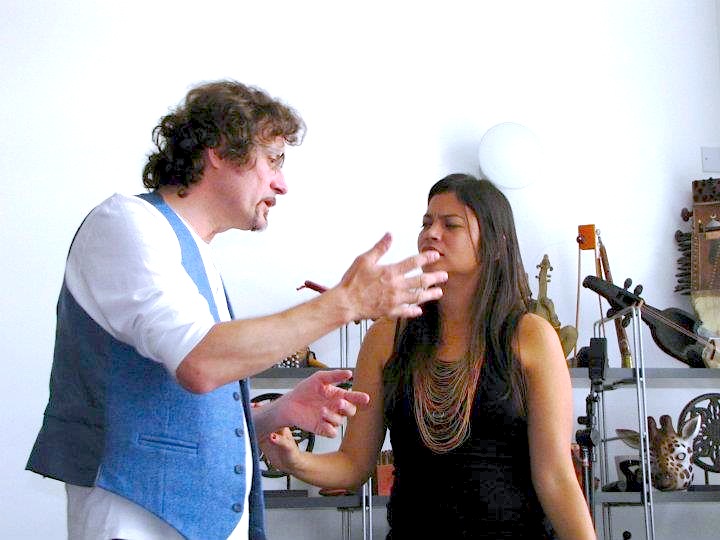 All this and I've been working on some lyrics in English for Brazil's sublime songstress Flavia Bittencourt for her new album...
Busy boy indeed!
WorldBeatUK (23rd Show) - Broadcast Notes (3/8/11)
Tagged with: WorldBeatUK Glyn Phillips Hossam Ramzy Samba Toure Toland Tchakounte Julaba Kunda Juldeh Camara Griselda Sanderson Hansi Hamilton Loomis Stratton Doyle Mary Anne Kennedy Maria de Fatima Julya Lo'ko Joanne Vance Dub Colossus Magic Tombolinos Ebo Taylor
WBUK23 (3/8/11) - SHOWNOTES
1 "Intro-Mat" by (1:47) Matchatcha from the album "Nyekesse " (Melodie)
Welcome to WorldBeatUK on Rhubarb Radio. My name's Glyn Phillips and over the next two hours we're going around the world in Weighty Grooves!
We've got: Afrobeat from Ghana, Cumbia and Gaita from Colombia, Latin Funk from Miami and Latin Rock from Ecuador.
You'll also hear some Dub from Ethiopia, some cumbia and gaita from Colombia and some Gaelic folk-song from the Isle of Skye.
Lined up for you I've also got Texan Blues, Malian Blues, Mississippi Blues, Fulani Blues and Cameroonian Blues.
Devon-based Scottish-Gambian fiddlers Julaba Kunda give us advice on cattle-herding and also pen a song the Scottish Tourist Board would be proud of.
and from Amsterdam there's Balkanic Klezmer, Portuguese Fado and Indonesian Fado . . .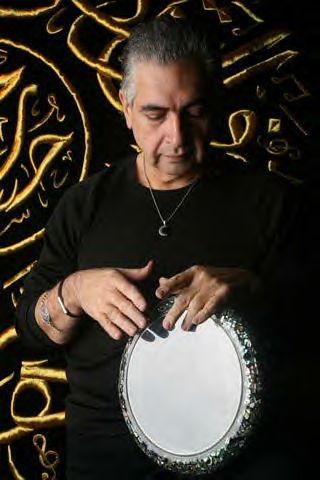 I'm going to start the show off with a track from an album called "Rock The Tabla" (on the ARC Music label) that turned up on my desk last week by the world-famous Egyptian percussionist Hossam Ramzy.
If you've ever heard any Egyptian music there's a huge chance that Hossam Ramzy is on it somewhere. If any producer or musician or composer wants any North African or Middle Eastern percussion putting on a tune or film soundtrack, then Hossam Ramzy is usually the first stop.
On this album though, Hossam has assembled some great percussionists and other musicians from his amongst his extensive back catalogue of worldclass artists he's recorded for.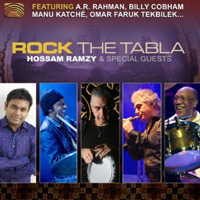 I got very excited when I saw names like Billy Cobham, A .R. Rahman, Manu Katché and Joji Hirota, who I thought would all be performing in some kind of supergroup.
Not quite. Hossam has recorded separate tracks with each of the main collaborators, which makes for an unbalanced album overall.
Incidentally, the name 'tabla' in the context of the album title refers not to the famous paired tabla drums of the Indian sub-continent but to the Egyptian tabla - which is a single-skinned goblet shaped drum elsewhere referred to as darbuka, doumbek etc).
This is just the first of many albums he plans to do like this, so without further ado I'm going to kick the show off with the opening track from this album. This is "Arabantana".
2 "Arabantana" by (5:07) Hossam Ramzy from the album "Rock The Tabla" (ARC Music)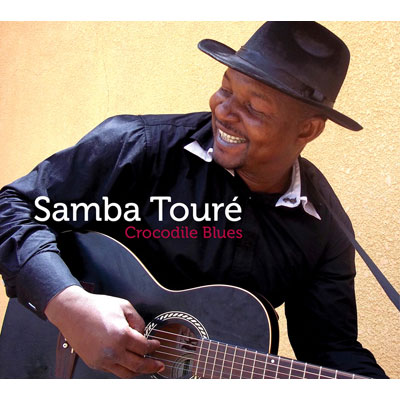 I've got quite a bluesy feel to the first part of the show this evening as I explore the musical connections between Africa, America and Europe. First of all this is a track from the 2011 album "Crocodile Blues" by the Malian guitarist Samba Touré.
Now although - to the best of my knowledge - Samba Touré is not related to the late Malian guitar master Ali Farka Toure, he does have quite a connection with Ali and his legacy. His mother used to sing with Ali many, many years ago and Samba was smitten by his groundbreaking transposition of traditional music onto guitar and taught himself to play in that new style also.
Samba was finally offered the chance to tour Europe and the USA with Ali at the end of the 90s and upon his return he formed his own band, Fondo, with whom he recorded two records for Malian distribution.
In 2010 Samba was invited by none other than Toumani Diabate to play Ali's parts on the posthumous "Ali Farka Touré Variations Tour". He's been picked up by the World Music Network label and they are releasing his new album "Crocodile Blues". This is off that and is entitled "Alabina".
3 "Alabina" by (4:15) Samba Touré from the album "Crocodile Blues"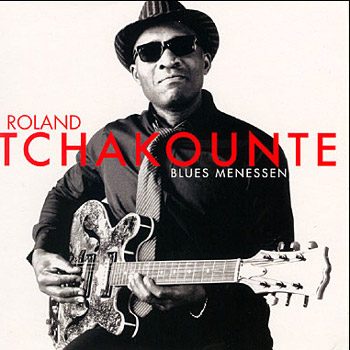 Roland Tchakounté, originally from Cameroon, but now resident in Paris, takes his influence from the classic American blues musicians such as John Lee Hooker and reinterprets the blues in his own way including singing in his native language Bamileke.
Tchakounte delivered a masterclass in blues guitar and stagecraft a few days ago at the Womad festival photos of which should hopefully be up on the world music website: www.worldmusic.co.uk.
This is the title track from Roland Tchakounté's album "Blues Menessen".
4 "Blues Menessen" by (4:50) Roland Tchakounté from the album "Blues Menessen" (Tupelo Productions)
Yeah some down-home Parisian-Cameroonian blues from Roland Tchakounté there.
Now, this next track offers us a very interesting perspective into looking at the links between Africa and Europe, links which would eventually form the blues many thousands of miles and a hundred years or more ago across the over side of the pond in America.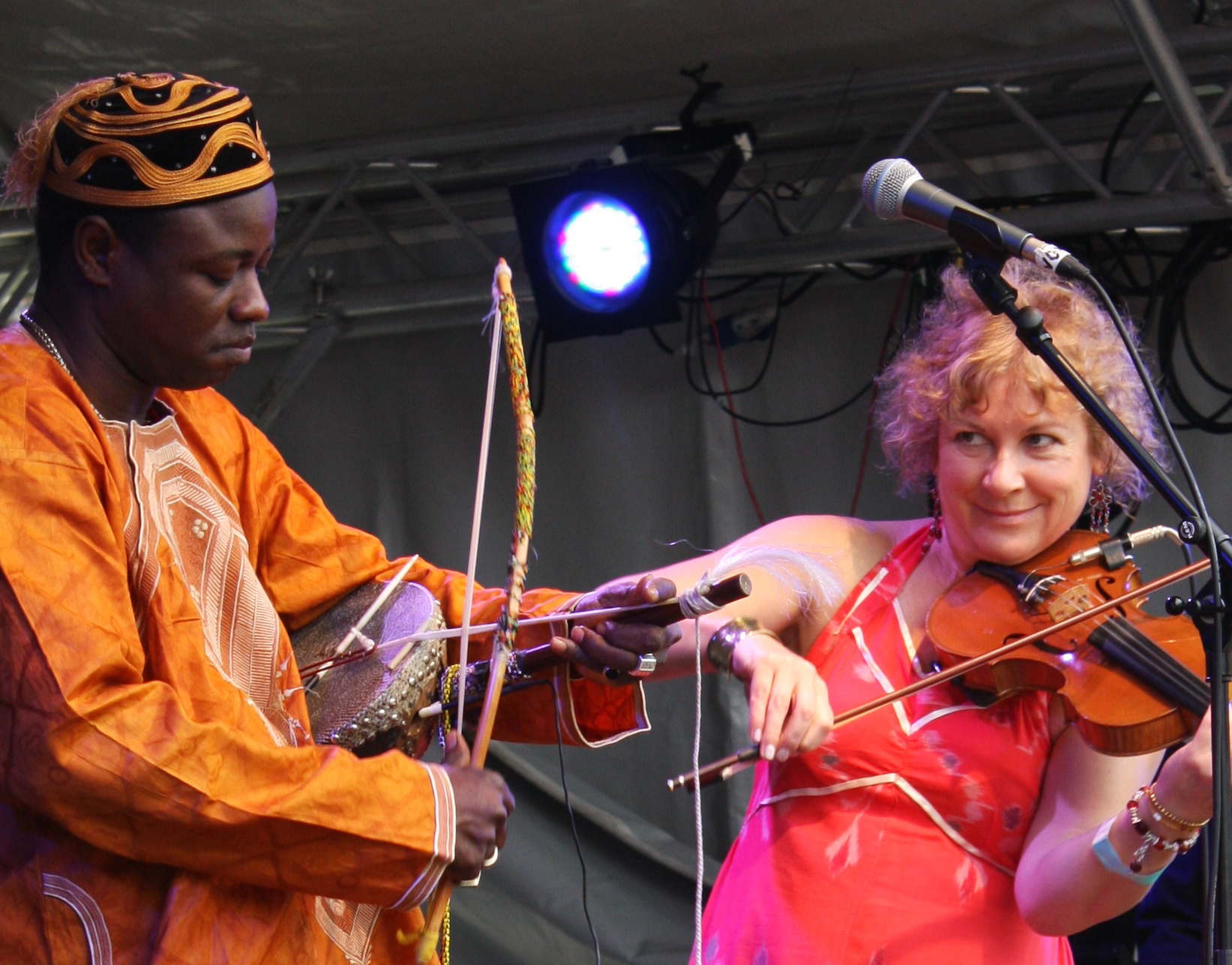 Regular listeners to my show will have heard me play music before by the Gambian ritti and kologo player and singer/composer Juldeh Camara - who usually is to be found next to Robert Plant's buddy Justin Adams in the band JuJu.
However, a few weeks ago I was lucky enough to see Juldeh in a different context altogether - playing alongside a fellow fiddler at the acoustic based HOME Festival in Dartington, Devon.
This, though, was no African or American fiddler, but a Scottish fiddler from a traditional Scottish fiddling family, the lovely Griselda Sanderson. Although they come from fiddling cultures separated by three thousand miles, when they met at Dartington for the first time a few years ago, they felt an instant connection to each other's music and traditions and so started trading ideas.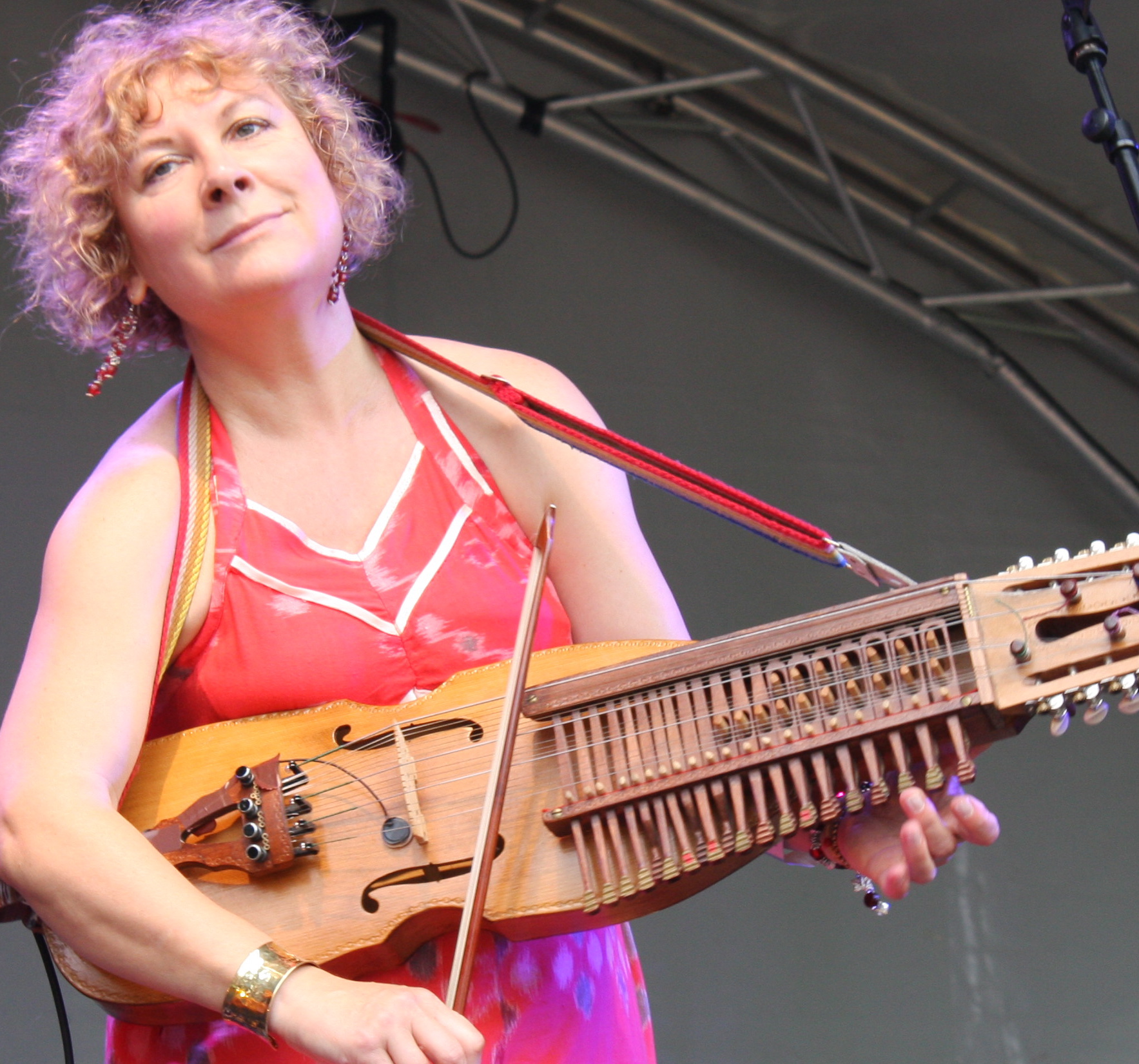 Juldeh plays the riti (also known as a nyaneru) - a fiddle made from half a gourd with but one string and no fretboard at all - the notes being made by wrapping his fingers and thumb along the stretched string.
Griselda besides playing the traditional European fiddle is also one of the few people in the UK to play the strange key-operated Swedish nyckelharpa fiddle.
The duo they formed is called Julaba Kunda which is in the Fulani language and translates as "Trading Company". This track is from their brand-new, hot off the press album "Traders" and is a track entitled "Gainako" with Griselda on nyckelharpa, viola, violin and percussion and Juldeh on vocals and kologo (a two string plucked instrument a bit like a guitar or banjo). The song is all about cattleherding - an activity once of crucial importance in Scotland and still a lifeline in West Africa.
5 "Gainako" by (6:08) Julaba Kunda from the album "Traders" (Waulk Music)
[---CONTINUOUS---]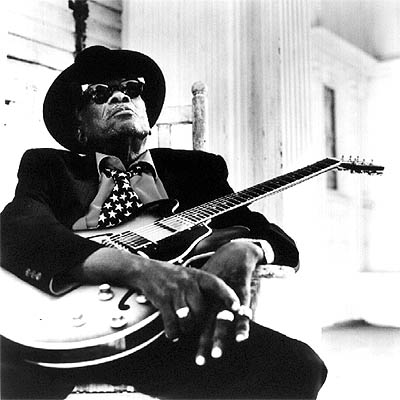 6 "Homework (Hansi's Fancy Hunk Edit)" by (5:57) John Lee Hooker [Hansi Remix]
You just heard Hansi remix of John Lee Hooker's "Homework" a salutary tale of not attending to your lady's 'needs'(!), and before that the beautiful sound of the Caledo-Gambian duo Julaba Kunda.
OK, We've got one more tune in this section that deals with the African-American-European triangle of the Blues.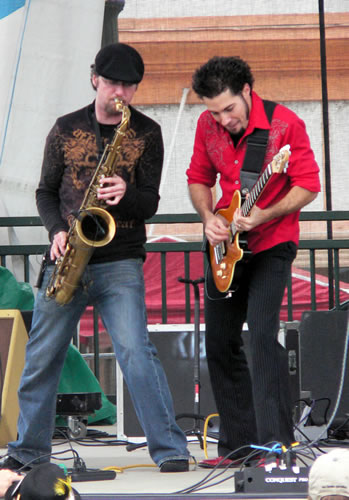 This is a band that I saw at the Adam & Eve, round the corner from the Rhubarb Radio studio in Digbeth, Birmingham, England, a few months ago playing an unadvertised and completely impromptu gig on their night off from touring! You can't keep a good musician down!
Hamilton Loomis is a Texan blues guitarist, writer and bandleader (and protege of the late Bo Diddley) who with his sax player Stratton Doyle can produce a sound equivalent to an entire orchestra. When I saw him he was backed by Brum's own Jamie Little on drums and ace-bassist Roger Innis. One of the best live gigs I've been to in years.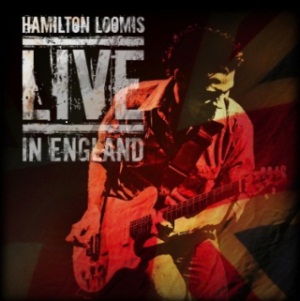 On this album called, appositely enough, "Live In England" (on Ham-Bone Records) Jamie is back behind the kit and bass duties are by Kent Beatty. However, no matter how good Loomis is on guitar (and trust me, he is amazing), this track is all about Strat Doyle's stratospheric tenor sax playing - the man should have a government health warning slapped on him because he is single-handedly capable of blowing a hole through the ozone layer! This live track is called "Pull Strings".
7 "Pull String" by (4:46) Hamilton Loomis from the album "Live in England" (Ham-Bone Records)
That was Texan Hamilton Loomis from "Live in England" and now from over the pond to over the border - in this case not Mexico but Scotland - well, kind of, via Devon and the Gambia really.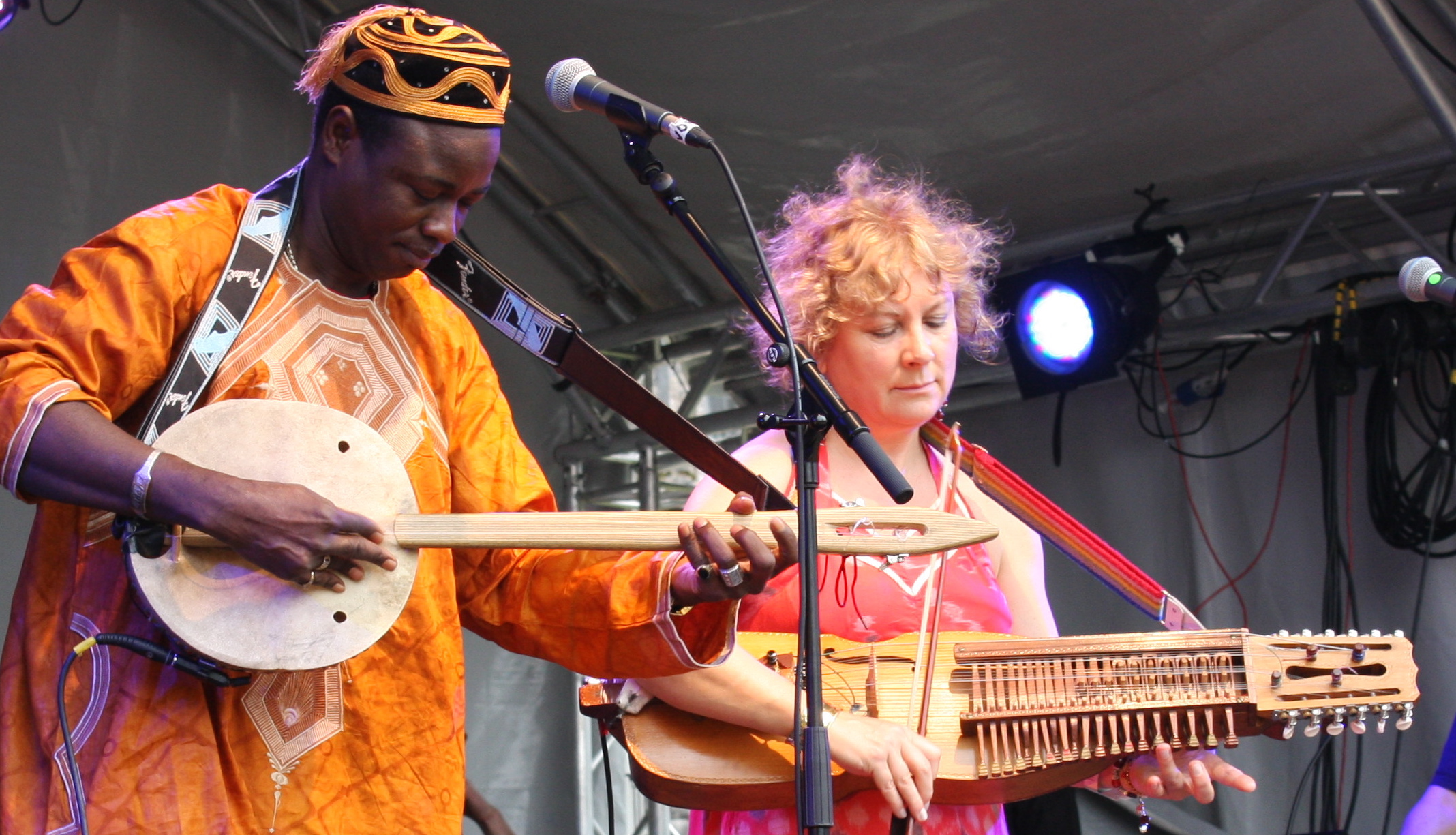 We return to Julaba Kunda the duo formed by Gambia's Juldeh Camara and Scotland's Griselda Sanderson.
This is another track from their new album, "Traders".
Juldeh plays the kologo and also the ritti or one string-fiddle as well as singing, whilst Griselda plays fiddle, viola and Hammond organ. The song's called "Scotland".
As Griselda says: "The land, its people and their music are inextricably linked. To me, a reel is a rocky path, a jig a rushing burn and a strathspey a great glen."
As Juldeh's lyrics say: "Beautiful Girl, pretty and sweet, you are so lovely. Please come to me! Your beauty is God's creation, just like the mountains of Scotland."
8 "Scotland" by (6:10) Julaba Kunda from the album "Traders" (Waulk Music)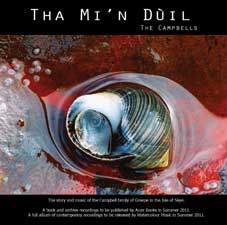 [staying in Scotland - over the sea to Skye; Mary Ann Kennedy - the book, CD; R3 stage Womad, etc]
.
.
.
.
.
.
9 "Ceud Soraidh, Ceud Slainte" by (4:22) The Campbells from the album "Tha Mi'n Duil" (Watercolour Music)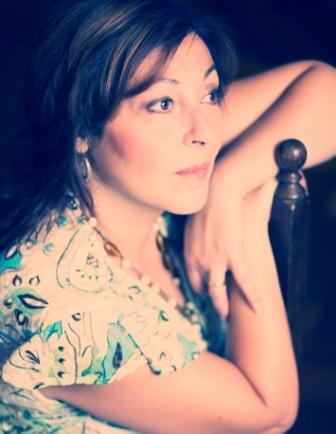 .
.
.
.
.
.
.
.
.
[beauty of the human voice - here's another - fado]
10 "Aforma De Querer E Ser Amada" by (3:01) Maria De Fátima from the album "Maria de Fátima Live" (Right Notes 2010 - RN1001)
.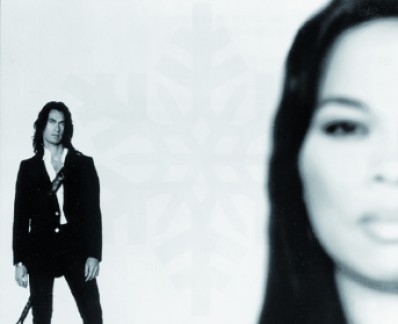 [if you thought that was beautiful take a listen to this - Indonesian - dutch based songstress - need more info on this]
11 "Tembang Pahlawan" by (5:28) Julya Lo'ko & Erwin Van Ligten from the album "Krongcong Baru" (Little Wing 004)
.
.
.
[a little slice of Paradise - name of the next song - mention Joanne and the scholarship]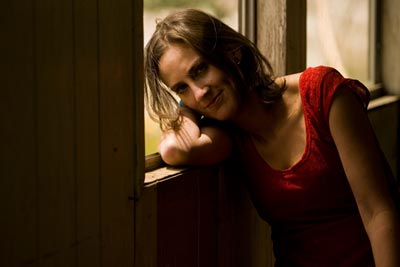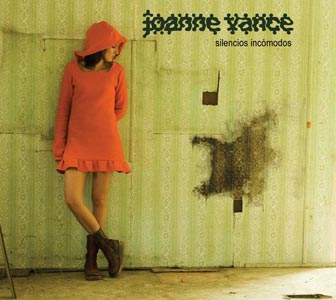 .
.
.
.
.
.
.
.
12 "Paraíso" by (4:00) Joanne Vance from the album "Silencios Incómodos"
[CHANGE THE CD HERE!!]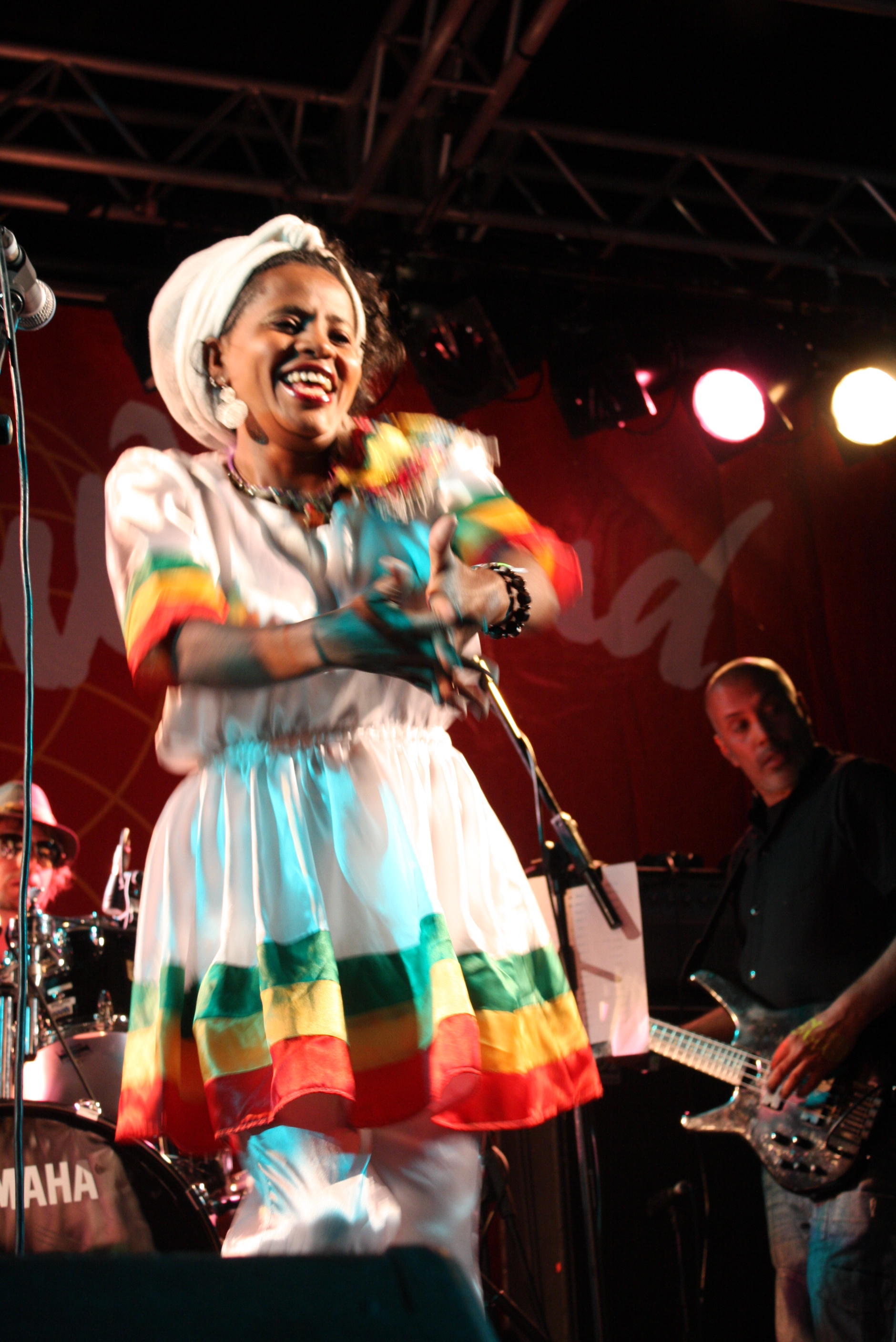 [from Paradise to the crazy streets of Addis Ababa - mention Dub Colossus at Womad - how good it was - my interview with Nick Page (Dubulah) and Mykael Riley and PJ Higgins etc]
(1) 13 "Guragigna" by (5:15) Dub Colossus from the album "Addis Through The Looking Glass" (Real World Records)
.
.
.
.
.
.
.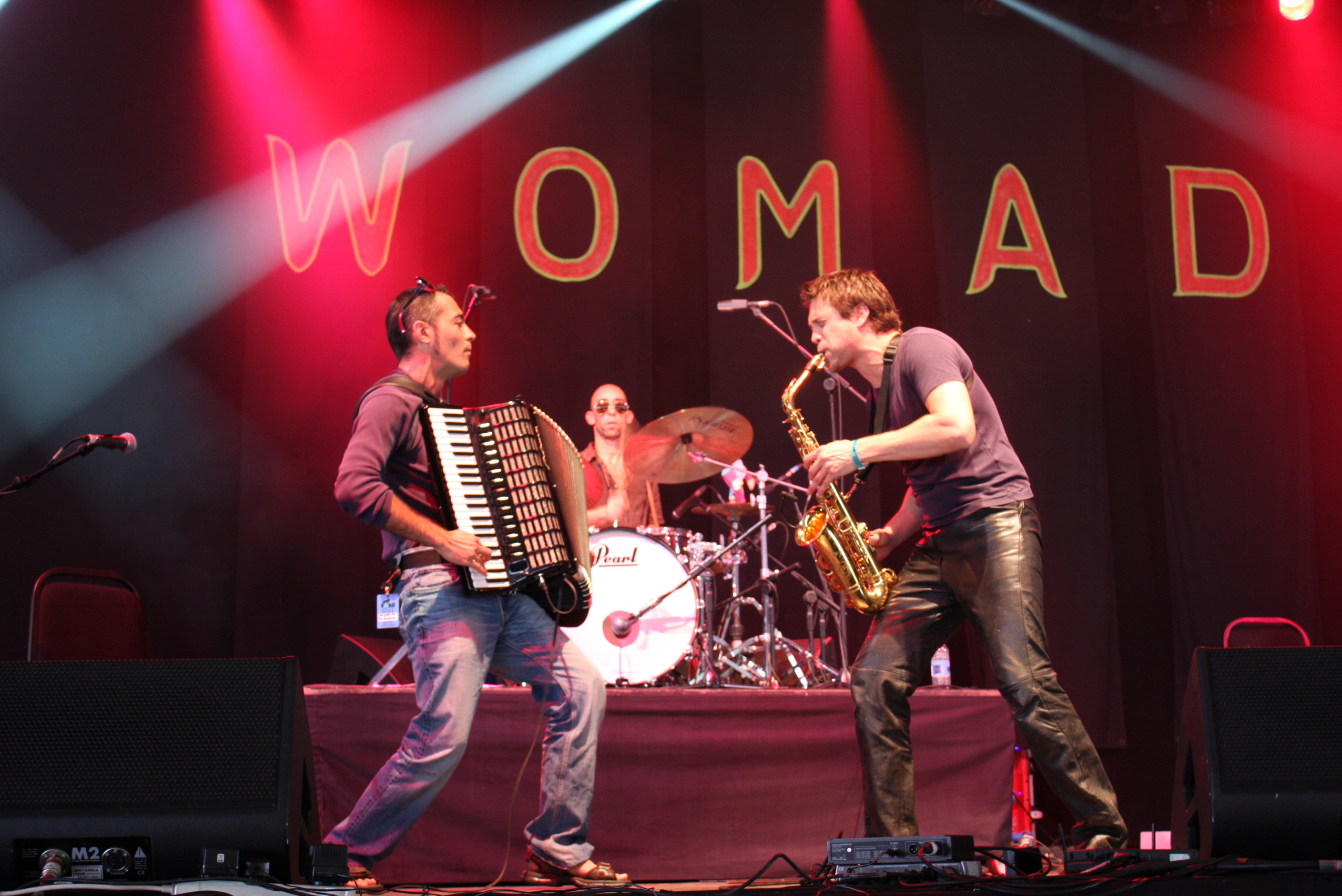 [from the Ethiopian highlands to the desert lands in this case those around Stoke Newington in London - Tombolinos and Womad and Home and Desert Rain - bit of sub-Balkanic madness]
(2) 14 "Desert Rain" by (3:06) The Magic Tombolinos from the album "Full Attack With Sudden Defenses" (International Records)
.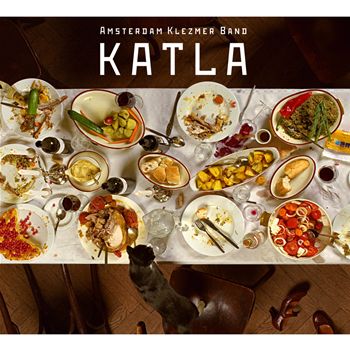 .
.
.
.
.
.
.
[More Balkanic fun here - this time from AKB]
(3) 15 "Marusja" by (4:54) Amsterdam Klezmer Band from the album "Katla" (Essay Recordings)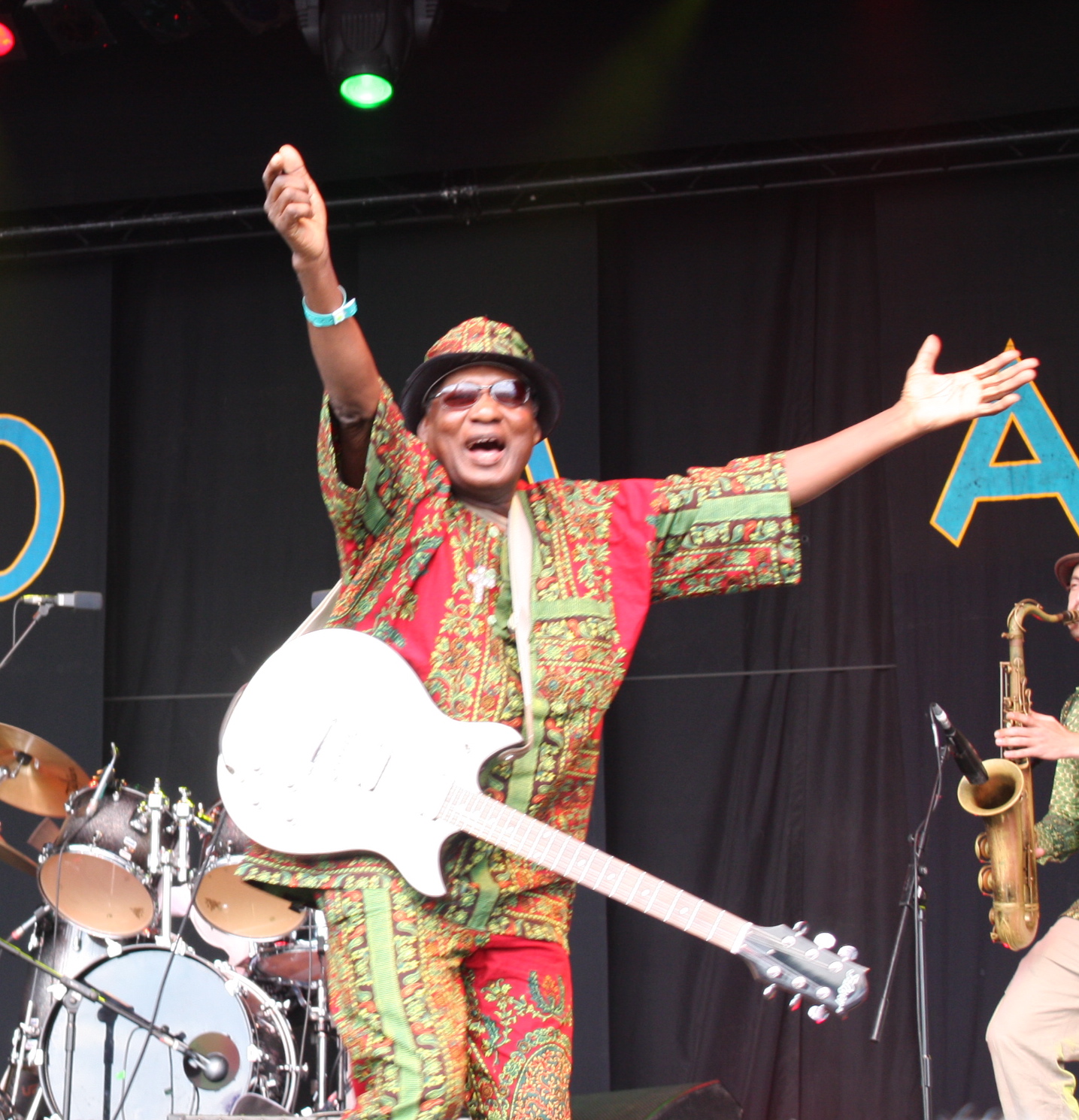 [Womad and Ebo]
(4) 16 "Love And Death" by (8:20) Ebo Taylor & Uhuru-Yenzu from the album "Life Stories - Highlife & Afrobeat Classics 1973-1980" (Strut)
.
.
[---CONTINUOUS---]
.
.
(5) 17 "Campanario 64" by (6:32) The Spam Allstars from the album "Introducing Spam Allstars" (World Music Network)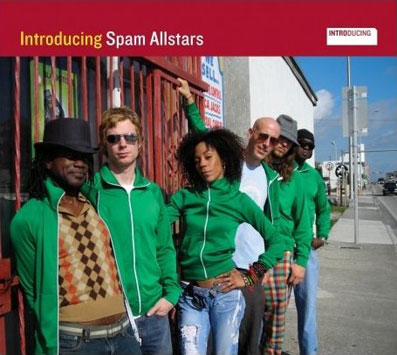 .
.
.
.
.
.
.

[about the Spams - keeping in a latin mood but old school for last two - Colombia! on Soundway]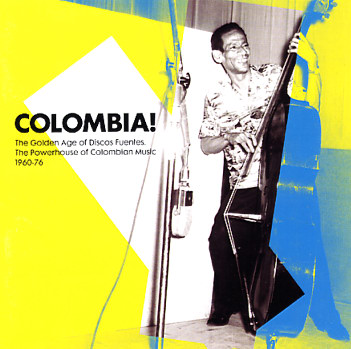 (6) 18 "Las Calenas Son Como Los Flores" by (3:56) The Latin Brothers from the album "Colombia!" (Soundway CD008)
.
.
.
.
.
.

[and to finish some more flowers - my all-time favourite gaita: the Gaita of the Flowers!]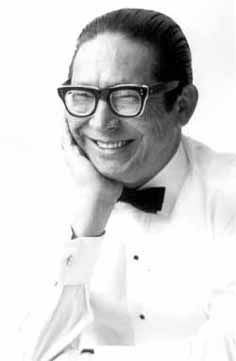 (7) 19 "Gaita De Las Flores" by (2:52) Lucho Bermúdez from the album "Colombia!" (Soundway CD008)
WorldBeatUK (21st Show) - Broadcast Notes (20/7/11)
Tagged with: WorldBeatuk Glyn Phillips Aurelio Martinez Baaba Maal Vieux Farka Toure Fatoumata Diawara Danyel Waro Pacific Curls Bellowhead AfroCubism Booker T Bomba Estereo Easy Star Smerins Anti-Social Club Dub Colossus Samuel Yirga Tombolinos Mahala Rai Haidouks
WBUK21 (20/7/11) - SHOWNOTES
1 "Intro-Mat" (1.47) by Matchatcha from the album "Nyekesse" (Melodie)
Hello there! You're tuned into Rhubarb Radio and you're listening to WorldBeatUK. My name's Glyn Phillips and over the next two hours I'll be taking you on a journey to the outer reaches of global musicality. On the show tonight you'll get to hear some fabulous acts from Senegal, Mali, the USA, Colombia, Ghana, Cuba, L'ile de Reunion, Belize, Jamaica, New Zealand, Ethiopia, Romania and the UK amongst others.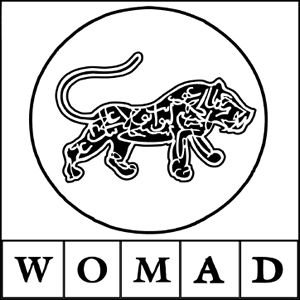 In fact tonight's show is all about WOMAD - the World of Music and Dance - which takes place in just over a week at Charlton Park, near Malmesbury in Gloucestershire, England. This amazing event is still probably the planet's leading global festival of world music open to the general public.

So, although I still have no idea of whether I'll actually be able attend it this year, I've decided to dedicate the show tonight to Womad; in short every tune you hear from now on is by an artiste who will be appearing at this year's Womad Festival!
I can't promise whether they will actually play these particular tracks but it should give you a taste of what to expect if you are lucky enough to go next week - and if you can't, then you sit back and pretend you're there (and save yourself a fortune into the bargain!).
OK, first up I'm going to ease us into the groove with some garifuna soul from Belize. Now, Belize is a small country in Central America and amongst its accolades is that it has the second longest barrier reef in the world, is the northernmost country in Central America (remember folks, Mexico is technically in North America!) and is the only Central American country to have English as the official language.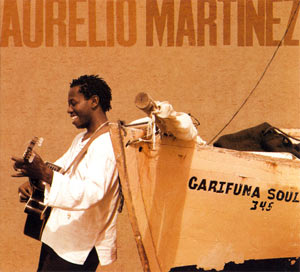 This tiny country - which is only 120 miles long and 68 miles wide - boasts a population of just 333, 200 people.
It's history is also different to its neighbours Mexico and Guatemala - who have deep Hispanic roots alongside their Mayan ancestry - since it was for many years a British Colony known as British Honduras, only gaining independence in 1973 and having a permanent British troop presence based there armed with vertical take-off Harrier Hawk jets to protect it from Guatemalan invasion until as recent as1994.
So now you know!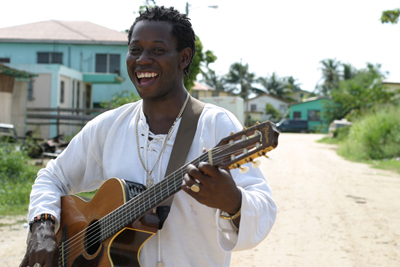 However, we're really interested in its current musical contribution and for that we have to go to the Caribbean coastline and to the Garifuna communities of Belize.
Belize has many different populations, but one of its smallest - making up only 4% - are the Garínagu (often known by the singular Garífuna) who are a community of mixed African, Carib and Arawak descent who speak and sing in a language descended from both Carib and Arawak.
They can be found along much of Central America's Caribbean coastline from Nicaragua and Honduras up to Guatemala and Belize.
So the first song up tonight is a piece of 'paranda' music by one of the Garifuna culture's most well known artists, the Honduran born, Belizean based, Aurelio Martinez, taken from his album "Garifuna Soul" on the Belizean Stonetree Records; this is called "Lumalali Limaniga":
2 Lumalali Limaniga (4:18) by Aurelio Martinez from the album "Garifuna Soul" on the Stone Tree Records Label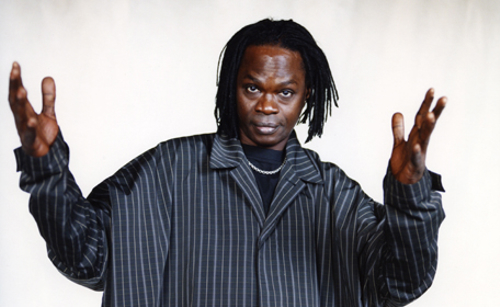 Yes, there you go, Aurelio Martinez from Belize. Now, I've got a bit of an African thing going on for the next few numbers and I'm going to kick this off with an old track by Senegal's Baaba Maal - one of the biggest names in African music for Europeans especially during the 1990s. It's a wonderfully summery piece called "Demgalan".
3 "Demgalan" (7:01) by Baaba Maal from the album "Kings of African Music" on the Nascente label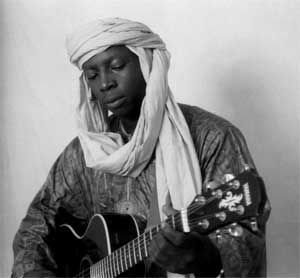 From Senegal, we move inland to Mali and to Vieux Farka Touré, the son of the late guitarist Ali Farka Toure.
This is taken from his latest album - just released in May - called "The Secret" on the Six Degrees label.
This track features Derek Trucks on electric guitar and is called "Aigna"
4 Aigna (Feat. Derek Trucks) (4:53) by Vieux Farka Touré from the album "The Secret" on the Six Degrees Records label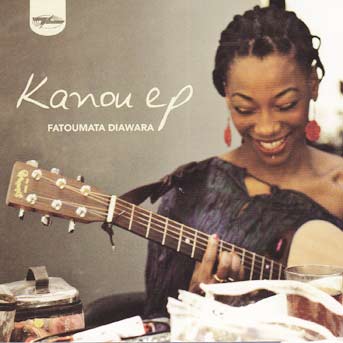 Let's stay in Mali now and the wonderful singer and actress Fatoumata Diawara recently heard supporting AfroCubism and providing backing vocals on their album.
Here she is on a pre-release track from her forthcoming EP Kanou and this is the title track from that.
5 "Kanou" (3.56) by Fatoumata Diawara from the EP "Kanou"
Hmmm, very beautiful, calming music! Fatoumata Diawara there.
We're going to board a plane now to an island in the middle of the Indian Ocean with a very rich and vibrant mixture of cultures: Malagasy, Indian, African, European and Chinese.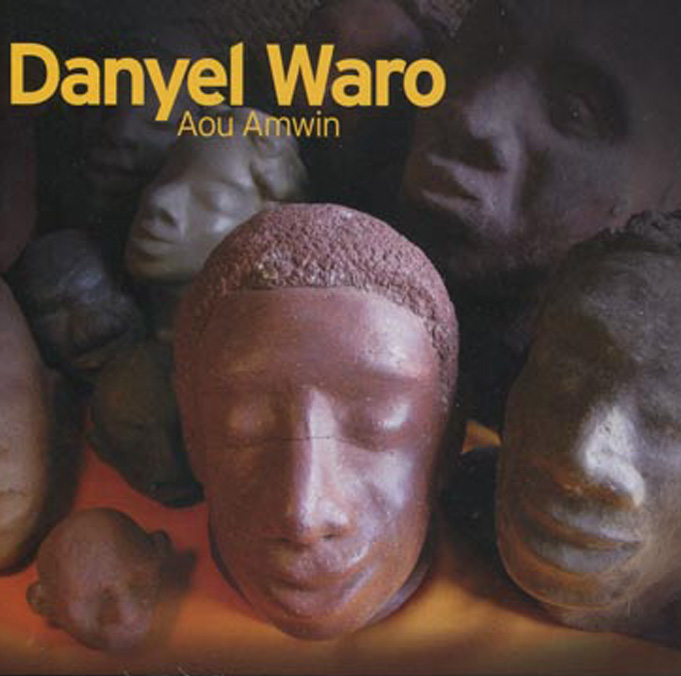 The L'isle de La Réunion is an island with a French Colonial past and indeed present since it is (like Guadeloupe and Martinique in the Caribbean) an official 'departement' of France.
This island of 800,000 people is about 120 miles south of Mauritius and roughly the same size (under 30 miles wide by 40 long).
The largest percentage of the population is mixed race to some degree or other and it's from this Creole culture that the music of La Reunion predominantly derives.
One of their most famous musicians is Danyel Waro, who is also a poet and activist - a tireless campaigner for the rights and cultures of Creole people. Danyel was last year awarded the 2010 Artist Award at the annual Womex World Music conference held in Copenhagen.
Waro is also a pioneer and flagbearer for the indigenous music of La Reunion known as Maloya - a mix of African and Malagasy rhythms, that was once banned from being played in La Reunion. This is a track called "Veli".
6 "Veli" (4.40) by Danyel Waro from the album "Aou Amwin" on the Cobalt label (2010)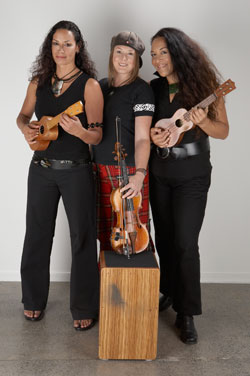 If we board the Good Ship 'WorldBeatUK' and set sail south and eastwards from the Indian Ocean, we eventually pass by Australia and end up in New Zealand.
This next band are called Pacific Curls - a trio of young women who aim to fuse European and Maori roots via ukulele, fiddle, Taonga Puoro guitar, alongside cajon, stompbox and kalimba and lyrics in Maori, Rotuman and English.
This ukulele-driven piece is called "Pacific People" from their last album "Te Kore".
7 "Pacific People" (4.22) by Pacific Curls from the album "Te Kore"
That was "Pacific People" by the Pacific Curls from New Zealand.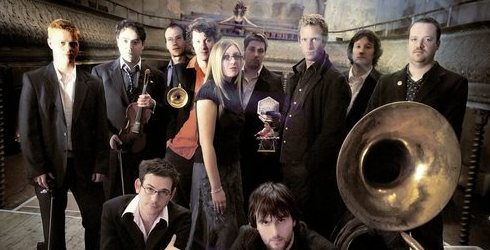 So in true WorldBeatUK style let's jet from one end of the earth to the other.
Back to Blighty and to Britain's rowdy folksters Bellowhead.
This is a track from the recently released compilation album "Rough Guide to English Folk" on the World Music Network label.
Bellowhead would like to invite you to come on down to Yarmouth Town!
8 "Yarmouth Town" (3.50) by Bellowhead from the album "The Rough Guide To English Folk" on the World Music Network label
Ha ha! Great bit of English folky fun there with some quasi-New Orleans brass band jazzy bits rolled into the mix! Bellowhead and "Yarmouth Town".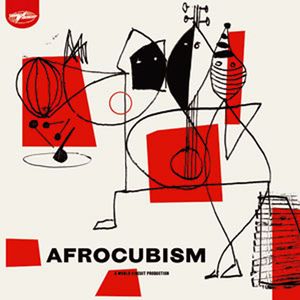 And now from the wonderfully exuberant to the absolutely sublime.
This is the amazing malicubano sound of the international superstar band AfroCubism formed out of living legends from both Mali and Cuba.
This band was put together by the UK's very own World Circuit Records label.
You can read my in-depth review of their debut album "Afro-Cubism" on the world music website (http://www.worldmusic.co.uk/afrocubism_afrocubism).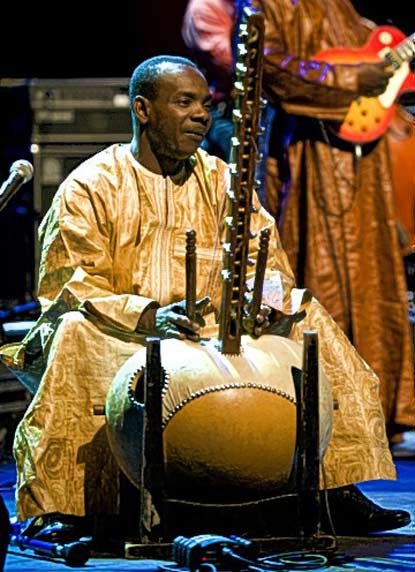 These guys are going to be one of the BIG bands this year at Womad (and don't forget that ALL of the bands I'm playing tonight on the show are appearing at this year's WOMAD festival at Charlton Park next week).
This is my favourite track off what is an amazing album.
The track was written by the Malian Kora maestro Toumani Diabate and it's called "Jarabi".
Simply sumptuous!!
9 "Jarabi" (5.57) by AfroCubism from the album "AfroCubism" on the World Circuit label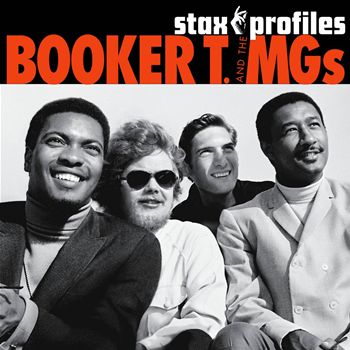 Now that's the kind of band you'd expect at a world music festival - but maybe this next one raised a few eyebrows when they were announced.
Booker T and the MGs are some of the great survivors of the 60s and 70s with numerous hits to their credit and even more amazing seeing as their speciality was instrumentals.
The longevity, popularity and sheer funkiness of their cuts is high testimony indeed to their ineffable grooves.
This is the hipswinging hit "Hip Hug Her" - here given a tasty remix by Danny Massure!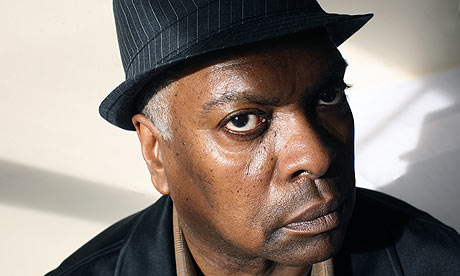 10 "Hip Hug Her (Danny Massure remix)" (3.34) by Booker T & the MGs
[CONTINUOUS]
11 "Cosita Rica" (4:36) by Bomba Estereo from the album "Estalla" on Polen Records
[CHANGE THE CDs OVER!!!]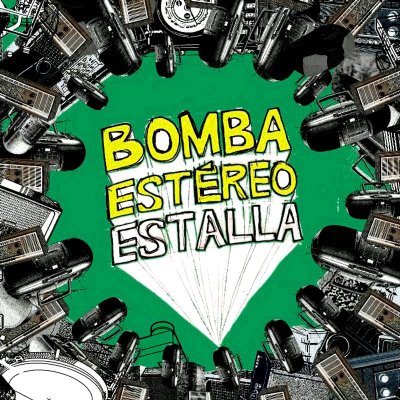 You're listening to WorldBeatUK - the two hour world music radio show right here on Rhubarb Radio, transmitting from The Custard Factory in Digbeth in the heart of Birmingham in the heart of England!
My name's Glyn Phillips and don't forget tonight's WorldBeatUK is given over to featuring bands that will be appearing at next week's Womad Festival at Charlton Park, near Malmesbury.
You were just listening to the Electro-Cumbiaton sounds of Colombia's Bomba Estereo - a feisty young band that mix indigenous cumbia with electronica and a vivacious punk attitude when seen live - and a track called "Cosita Rica".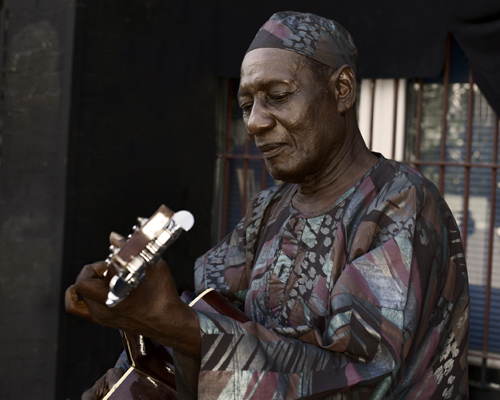 Next up is a track and a sound to die for!! One of the great unsung pioneers of Highlife and Afrobeat, belatedly getting his dues paid to him.
This is the amazing Mr Ebo Taylor of Ghana and a track from the Strut Records album "Life Stories - Highlife and Afrobeat Classics 1973-1980".
I said it's a sound to die for - and appropriately enough it's called "Heaven"!
(1) 12 Heaven (6:04) by Ebo Taylor from the album "Life Stories - Highlife & Afrobeat Classics 1973-1980" (Strut Records)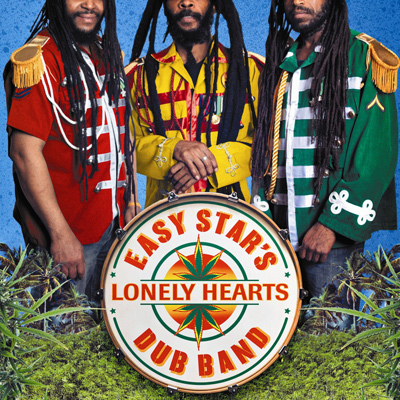 I first came across the next band a few years back and they blew me away. They have up to now specialised in taking classic albums and re-doing them dub-style.
What's special about them is the conceptualisation of how they approach each of these revered albums and the amazing attention to detail in the execution of them.
I first heard their version of the Pink Floyd classic, renamed as the "Dub Side of the Moon" and then Radiohead's "OK Computer" redubbed (sorry for the rather obvious pun there!) as "Radiodread".
This next track which features Frankie Paul is taken from their 2009 release, a reworking of The Beatles' Sgt Pepper's Lonely Hearts Club Band appropriately enough called: The Easy Star's Lonely Hearts Dub Band. This is going out to the missus - what else but "Lucy in the Sky with Diamonds"
(2) 13 "Lucy In The Sky With Diamonds" (4:33) by the Easy Star All-Stars (feat. Frankie Paul) from the album "Easy Star's Lonely Hearts Dub Band" (Easy Star Records)
Yes, yes, the Easy Star All-Stars and "Lucy In The Sky With Diamonds" from the "Lonely Hearts Dub Band" album. Incidentally they've also released a remix version of their first album called "Dubber Side of the Moon" last year and this year should have released their first album of original tunes called "First Light".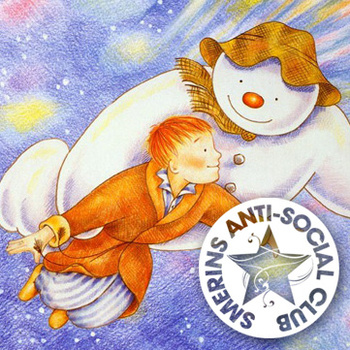 OK, since we were up in the sky with Lucy and her diamonds just now, it seems appropriate to play this next track: "Walking In the Air" - and, no, there's not even a hint of Aled Jones about it!
(3) 14 "Walking In The Air" (3:16) by Smerins Anti-Social Club
Ha ha ha!
Yes, that was Britain's very own Smerins Anti-Social Club and their ska-tastic version of "Walking In The Air"!! Love that - and not a snowman in sight . . .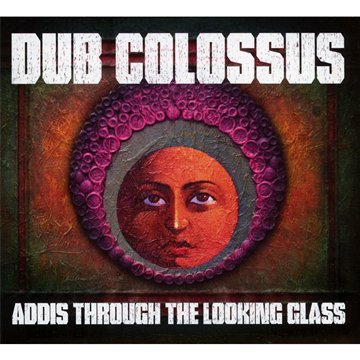 And whilst we're on this ska and reggae tip here's a MONSTER tune!
This one gets me every time I play it.
Definitely my hot hit for Womad this year.
The most excellent Anglo-Ethiopian band Dub Colossus and an amazing Ethiopian dub version of Althea & Donna's brilliant tune "Uptown Top Ranking"!
ABSOLUTELY love this one.
Can't praise it high enough!
People, I tell you, turn up the volume and get skanking!
(4) 15 "Uptown Top Ranking (radio edit)" (4:17) by Dub Colossus from the album "Addis Through The Looking Glass" on Real World Records
[CONTINUOUS]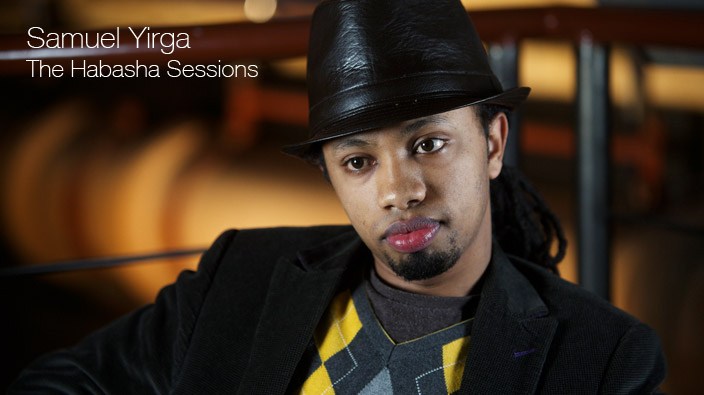 (5) 16 "Habasha Diaspora (Addis Piano Mix)" (6:05) by Samuel Yirga from the album "The Habasha Sessions" (released by Bower and Wilkins Society of Sound)
Wow! Breathtaking! That was another insight into what's making Ethiopia utterly irresistible these days. That was the young pianist Samuel Yirga (who was also on the previous track by Dub Colossus) and a tune called "Habasha Diaspora" (the Addis Piano mix) from an as yet unreleased album due out later this year. Keep an ear out for that: Samuel Yirga.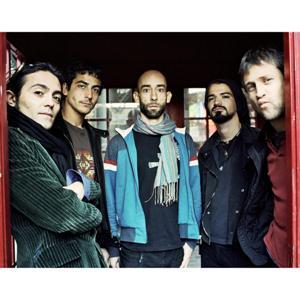 Ok, we haven't had much Balkanic music recently on the show - so let's change that.
First of all here's a UK based band made up from an Argentine, a Portuguese and three Italians.
They mix up balkan, latin, jazz, punk and well, to be honest, pretty much anything they can get their hands on!
Confused? Don't worry, just let the music get inside you.
I saw these guys a few weeks ago at the HOME Festival in Devon - and they are a truly magic band to see live - don't miss them at Womad this year if you can. Appropriately enough they are called Alejandro and the Magic Tombolinos and this is a tune called "Vera Cocek" from their album "Full Attack with Sudden Defences".
(6) 17 "Vera Cocek" (4:09) by Alejandro & The Magic Tombolinos from the album "Full Attack with Sudden Defences" on Nu Power Ethno label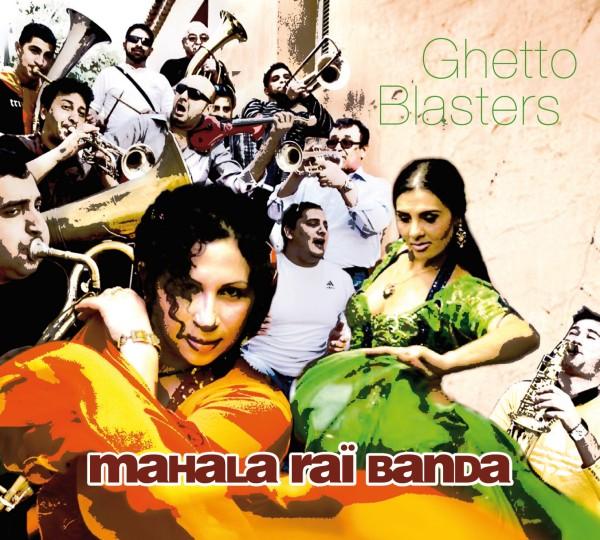 Over to the one of the major repositories of European gypsy culture, Romania. This is the Mahala Rai Banda and a track called "Hora Din Mahala".
At this point I should shout out some linguistically appropriate exhortation for all of you to dance, but here my knowledge of Romania ends, so shout out whatever you want to and just jiggle, bounce and shake your bits to heart's content!
(7) 18 "Hora Din Mahala" (3:19) by Mahala Rai Banda from the album "Ghetto Blasters" on the Asphalt Tango label
[CONTINUOUS]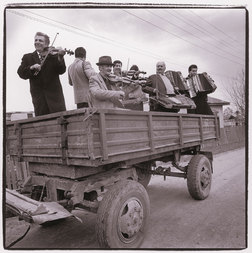 (8) 19 "A Gypsy Had A House" (3:47) by Taraf De Haïdouks from the album "Band Of Gypsies" on the Crammed Discs label
Wasn't that wonderful!
That was Taraf de Haïdouks also from Romania and a track called "O Tsigan Ave o Casa" - which translates as "A Gypsy Had A House", from the album "Band of Gypsies".
OK that's it - we're at the end of the show and so I want to thank all of you for listening in to this WOMAD Special - remember every band you've heard tonight is appearing at Womad Festival in Charlton Park, next week. For a full list of all the tracks I've played tonight and all previous weeks please go to www.worldmusic.co.uk/radio and you'll find all the info you need.
[Final shout-outs, thanks etc]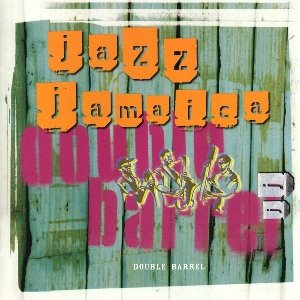 And to finish the UK's own Jazz Jamaica and one of my favourite tracks of theirs.
From the 1998 album "Double Barrel" this is their remake of the old Skatalites groover "Confucious".
(9) 20 "Confucious" (5:01) by Jazz Jamaica from the album "Double Barrel" (Hannibal 1998)
WorldBeatUK (9th Show) - Broadcast Notes (27/4/11)
Tagged with: Worldbeatuk Glyn Phillips Rhubarb Sergent Garcia Show of Hands Susana Seivane Anxo Lorenzo Ojos de Brujo Gnawledge Camarao de Rama Gypsy Groovz Owiny Sigoma Tamikrest Dub Colossus Shawn Lee Quique Neira C-Sharp Ebo Taylor Imam Baildi Bongomatik Strut
WBUK9 (27/4/11) Show Notes
1 Intro-Mat (1:47) Matchatcha Nyekesse (Melodie)
Hope you've all had a good Easter and enjoyed the good weather; now that it's turned a bit colder, hopefully you'll all be thinking "Nah, bit parky this evening, think I'll stay in and be warmed up by the groovy choonz and tropical vibes on WorldbeatUK!" So without further ado and maybe even a little bit of adon't, we'll kick off with El Salsamuffinero Mayor, Bruno 'Sergent' Garcia, and a track from his new album ("Una y Otra Vez") out on Cumbancha. This one is called "El Baile del Diablo" - The Dance of the Devil.
2 El Baile Del Diablo (4:00) Sergent Garcia Una Y Otra Vez (Cumbancha)
Now that last tune was all about the devil's dance that the politicians and the world's leaders indulge in as they continue to muck our lives around - as El Sargento says: "One Step Forward, Two Steps Back". Well this next group also wrote a song criticising those same politicians, leaders and power-hungry people - the track was called "Arrogance, Ignorance and Greed" off the album of the same name by English Folk giants Steve Knightley and Phil Beer of Show of Hands and I played that one a few weeks back.
So now another one off that same album, but this time spelling out their views (which I happen to share) about Creationism. This is called "Evolution". With the rallying call of 'Nail your colours to the mast', the message is "The finger points in one direction, that's natural selection"
3 Evolution (3:26) Show Of Hands Arrogance, Ignorance and Greed
(Hands On Music, 2009, HMCD29)
Well to show a bit of balance here's a tune that's related to a religious theme. It's called "Camiño Longo" which means the 'long route' and is from an album (on the Do Fol Musica/Boa label from Spain) called "Cantigas de Camiño". The album, which comes with an exquisite little hardback book, is dedicated to music based around the famous Pilgrims Route to Santiago de Compostela in Spain's Northwestern region of Galicia. This is the beautiful singer and bagpiper Susana Seivane.
4 Camiño Longo (4:01) Susana Seivane Cantigas Do Camiño (do Fol Musica/Boa)
There's been so much good stuff coming out of the Spanish region of Galicia that I'm including it as one of the three points of what I consider to be Spain's Golden Triangle of Creativity (which also includes Catalunya in the North-East and Andalucia in the deep South of the peninsula).
Here's yet another example from Galicia - the brilliant bagpiper Anxo Lorenzo and a track from his debut album "Tirán" (which also include guests appearances from Ireland's Eoghan Neff on violin and England's most famous exponent of the Northumbrian pipes, Kathryn Tickell). The album's released on the Spanish Zouma Records label. This track is also called Tirán.
5 Tirán (ends at 4.10ish) (4:30) Anxo Lorenzo Tirán (Zouma)
Ok, over to the second point of my Golden Triangle: Catalunya, home to Barcelonan super-group Ojos de Brujo. They hit the scene with a bang just 10 years ago and have consistently delighted the world music fans and confounded their detractors with their very personal, idiosyncratic and uncompromising approach to music, business and life.
Word has it that they're finally splitting up to concentrate on personal projects and so have just released what is, I suppose, their final album (which is released by Warner Brothers Spain). Some critics have accused them of laziness because it contains only two new tracks, the other 11 having all been released before on their other albums.
But the title kind of gives it away: "Corriente Vital: 10 Años" (which roughly translates as 'the Essential Current - 10 years); it's obviously a retrospective - but with a band of the quality of Ojos de Brujo, there's an amazing back catalogue to choose from - so there's definitely no fillers here!
What they've done is to hand all the tracks over to different producers and allow them to remix them as they want. So, yes, it is a new album - it's like meeting up with an old friend for a last dance; they just happened to have had their hair redone and put on a new outfit - but they still move just as well as before! This track is "Todos Mortales" - originally from their 2009 "Aocaná" album - but here remixed and featuring Roldan from Orishas.
6 Todos Mortales (3:23) Ojos De Brujo Corriente Vital 10 Años (Warner Music Spain)
Staying in Spain still, we're heading South to the final point of my Golden Triangle of Spanish Creativity, to the huge province of Andalusia on the South Coast, the jumping off point for the Moorish influx that so influenced Iberian culture.
And high up in the Sierra Nevada, the home of the amazing Moorish palace and gardens of the Alhambra you'll find one of the most stylish, yet also most funkiest and bohemian of Spanish cities, Granada.
This is home to a brilliant band - or maybe I should call it a project - called Gnawledge. Put together by American musicologist Canyon Cody and rapper Gnotes, they fuse Andalucian flamenco with North African Gnawa music and jazzy hip-hop sensibilities and more, so much more, utilising a cast of top flight Granadan musicians including Juan Habichuela "El Nieto" on guitar, Otoman Almerabet on Laúd, Eneko Alberdi on guitar, DJ Doblegota on Scratch and loads more amazing musicians. I absolutely LOVE these guys! This is from their "Granada Doaba" album (on the Gnawledge label) and a track called "Perro Cruzado".
7 Perro Cruzado (3:57) Gnawledge Granada Doaba (Gnawledge)
Ok, we're going to leave Spain now, but just to show how difficult that is, this next track is a wonderful piece of maracatú-flamenco from Brazil! The band is called Banda Camarão de Rama and is based around the Miguez family: father, Gilvan, daughter, Aline and son, Daniel from Belo Horizonte, in Minas Gerais. The track is entitled "A Bala".
8 A Bala (2:57) Banda Camarão de Rama
Complete change of pace and place now as we head back over the Atlantic to Europe and back to that Balkan Gypsy Music Festival in Guca, Serbia I mentioned a couple of weeks back. This is part of a 35 minute long jam between 75 balkan brass musicians and 10 nyabinghi drummers; the track is called "Hot Water Festival" (this is part 4) and it's from the album Gypsy Groovz Orchestra Goes Tutti Mundi: "Night Train for Lovers and Thieves" on the German Network Medien label.
9 Festival Tople Vode Part 4 (3:10) Gypsy Groovz Orchestra Night Train for Lovers and Thieves (Network)
- - - CONTINUOUS - - -
10 Margaret Okudo (dub) (4:18) Owiny Sigoma Band Owiny Sigoma Band (Brownswood)
That last track was called "Margaret Okudo" by the Owiny Sigoma Band, and is from their forthcoming album. There's an interesting story attached to it:
Two years ago on the eve of the inauguration of President Obama, five musician friends from London who'd know each other since school days pitched up in Nairobi, Kenya, East Africa as part of a loose, informal collaboration organised by the voluntary organisation Art of Protest to promote local Kenyan musicians and partner them with British ones to see what came out of it all.
The London lads met with the phenomenal teacher and player of the East African nyatiti - an 8 string lyre - Joseph Nyamungu, a man steeped in traditional Luo music; he in turn introduced them to drummer Charles Owoko - also steeped in Luo rhythms and the 7 piece got together to find common ground in a disused factory in downtown Nairobi - the only studio big enough to take them all - since most studios in the capital cater only for rap and RnB productions, ie a computer and one mic!
They named the band after Joseph's grandfather, Owiny Sigoma. Next year they reconvened in Nairobi, this time as a 10-piece band and recorded the album at the Kenya National Theatre - a collection of gloriously loose afro-grooves which sway between Luo and London.
Most of the songs are written by Joseph and based on Luo folk songs. However they must have done something right, because they were picked up by Brownswood Records and championed by none other than Gilles Peterson, who's really into the drum and bass heavy sound, and Damon Albarn of Gorillaz fame, who also pops up on a couple of the tracks on the album. The album's also called "Owiny Sigoma Band" and is due to be released next week on the 2nd May on the Brownswood Records label.
Ok, sticking with Africa, but this time shifting over to Mali, here's a band I've also played before. Part of the new generation of Tuareg Desert Rockers, this is the young band Tamikrest, from Saharan Mali, and a track from their new album released only two days ago by Glitterhouse Records. The album's called "Toumastin" and this track is entitled "Tidit".
11 Tidit (4:15) Tamikrest Toumastin (Glitterhouse Records)
- - - CONTINUOUS - - -

12 Wey Fikir (4:20) Dub Colossus Addis Through The Looking Glass (Real World)
Wasn't that dreamy and beautiful! You've just heard the brilliant Dub Colossus, an Anglo-Ethiopian collaboration between Nick Page, aka Dubulah of Transglobal Underground and Syriana, and masses of fantastic Ethiopian musicians from the Addis Ababa scene (which includes jazz and rock and hip-hop and soul as well as traditional music).
The wonderfully delicate vocals on there were handled by Ethiopian pop star Tsedenia Gebremarkos. So much great music on that album - it really repays listening to again and again to extract all the hidden flavours! I'm absolutely loving it! That track was called "Wey Fikir" from the album "Addis Through The Looking Glass" by Dub Colossus and it too was released only two days ago on the 25th of April and is on the Real World Records label.
Well, I can only really follow that with a track by Shawn Lee's Ping Pong Orchestra - who incidentally will be appearing at Birmingham's Mostly Jazz Festival on Friday 1st July this year - and what else but a dark, jazzy piece called "Ethio" from the album "World of Funk" on the Ubiquity label.
13 Ethio (3:42) Shawn Lee's Ping Pong Orchestra World Of Funk (Ubiquity)
- - - CONTINUOUS - - -

14 Afrodesia (2:41) The Afro Soul-Tet Afrodesia (Ubiquity)
That last track - drenched in tropical rain storms - was an old track called "Afrodesia" from the heyday of jazzy afro-psychedelia and was by the Afro Soul-Tet from their album also called "Afrodesia". Originally a very limited pressing of between 500-1000 on the Banyon label from Los Angeles sometime between 1968-71, it's now been reissued by Ubiquity Records.
Something different now. This is a track I'd originally planned to play last week, but my interview and live session with Brazilian percussion genius Renato Martins overran somewhat and I had to drop it. Well, now I can reinstate this lovely piece of Chilean reggae - this is from the king of South American reggae, Quique Neira - off his album "Jah Rock" (on the German label GLM) - and a track entitled: "Dar y Recibir" (To Give and To Receive):
15 Dar y Recibir (4:35) Quique Neira Jah Rock (GLM)
And from a classic reggae style to very much up-to-date Jamaican reggae-pop with a latin-cum-RnB feel; this is C-Sharp - a band I've played a lot this year - and probably the most clubby commercial piece I've heard of their's, with at least one verse in Spanish too! They've got a new album coming out this year called "The Invitation". This is called "Dancin' Like Crazy".
16 Dancin Like Crazy (3:14) C-Sharp
- - - CONTINUOUS - - -

17 Calypso Cha Cha (2:52) Count Lasha & His Calypsonians Soundman Shots: The Caribou & Downbeat 78's Story (Snapper Records)
Ha ha! Bet you didn't see that one coming did you? From contemporary Reggae pop to the sound of 1950s Jamaican mento (masquerading as Calypso) mixed with Cha Cha Cha taken from some rare 78's! Very early fusion then!
And yet people forget that there has always been quite a bit of influence between the neighbouring islands of Jamaica and Cuba. Very many Jamaicans went to work on the sugar plantations in the East of Cuba and learnt Spanish and soaked up the rich cultural soup of Santiago de Cuba and took this back to JA; similarly I met many old Cubans who had learned English either from Jamaicans or in Jamaica themselves.
That was Count Lasha and his Calypsonians from a great compilation double album on the Snapper Records label called "Sound Man Shots: the Caribou and Downbeat 78's Story" and a track entitled, funnily enough, "Calypso Cha Cha".
Ok, sticking with the whole half-a-century ago feel, this is from one of my favourite labels, Soundway Records, (who recently released the excellent Colombian compilation of 1960s tunes called "Cartagena!"); this time it's still in the Caribbean but looking at the French speaking Caribbean and an album released in 2009 called "Tumbélé! Biguine, Afro & Latin Sounds from the French Caribbean, 1963-1974", which concentrates on the French-speaking and - to this day - still French-administered islands of Martinique and Guadeloupe. A fantastic retrospective of yet another hidden part of the Caribe.
However, the track I've chosen is actually by a band from Haiti who happened to spend a few years living and working in Martinique and who recorded several LPs there, mostly heavy 'compas' for the Hit Parade label. The band is called Les Loups Noirs de'Haïti (the Black Wolves of Haiti), the track was recorded in 1972 and is a manic biguine written by Gardner Lalanne and featuring some bizarre, almost psychedelic, approximations of a jet plane taking off, with crazy sax, distorted guitar and a rhythm section that is almost tripping over itself with excitement. Absolutely love it! This is called, appropriately enough, "Jet Biguine".
18 Jet Biguine (3:26) Les Loups Noirs D'Haiti Tumbele (Soundways)
Wonderful madness! OK, in the last of my oldies (for the moment at least) this is a funktastic, groovalicious slice of Ghanian Afrobeat from someone who I've featured before on this show, Mr Ebo Taylor from the excellent album "Life Stories - Highlife and Afrobeat Classics 1973-1980" - a double album of Ebo's work with different bands and all very, very enjoyable. It's on the Strut Records label and was released a few weeks ago. The track I've selected has guitar maestro Ebo Taylor alongside Uhuru-Yenzu and a track called "What Is Life?"
19 What Is Life? (4:38) Ebo Taylor & Uhuru-Yenzu Life Stories -
Highlife & Afrobeat Classics 1973-1980 (Strut)
Did I say last of the oldies? Well, Yes and No. Those Greek brothers Lysandros and Orestis Falireas, better known as Imam Baildi (who incidentally take their name from a middle eastern aubergine dish which translates as "The Priest Faints") - well, these inveterate mashers and mixers of rebetiko have worked their magic on yet another old Greek tune this time it's the singer Meri Lida and a track called "Thlipsi".
20 Thlipsi (Remix) (3:20) Meri Lida/Imam Baildi The Imam Baildi Cookbook (EMI Greece)
Ok, we're slipping up to the last 20 minutes or so of the show, so let's press on. This band I discovered only recently - and I'm so glad I did. They're from the Netherlands, they're called "Bongomatik" and they play the most delightful mix of latin, funk and pop.
This is off their eponymous debut album (and if you're wondering why I'm using all those big words again - 'eponymous' is just another word for 'self-titled' - Aw, come on guys, there are thousands of words in the dictionary, it's a crime not to try and use them all!).
It's a great album, a whole lot of fun, highly recommended, not long released. It's published by No Can Do Music on the Distribution label and this track is called "Donde" (if you like Cuba's Omara Portuondo you'll recognise it… eventually!).
21 Donde (5:11) Bongomatik Bongomatik (No Can Do / Distribution)
Continuing with the Cuba connection, this is a band that England's Tumi Music label are pushing a lot. They're called To' Mezclao (which means "All Mixed Up") and that reflects their musical standpoint - since the album covers salsa, latin pop, son-fusion, latin house, reggaeton, merengue, cumbia and bachata.
Naturally, the album is called "Hibrid" (or Hybrid), it's on the Tumi Music label. They'll be touring the UK this summer between mid-June and mid-July and promise to be a very exciting band live. The track I've chosen is a piece of latin pop called "Mango Bajito"
22 Mango Bajito (3:11) To'Mezclao Híbrid (Tumi Music)
Sticking with latin this is one of my all-time favourite salsa tracks. Of all the salsa dura - or hard salsa - tracks, this is one of the most 'dura'. It's by Mr Hard Hands himself, Ray Barretto. It's from the double album compilation "Fania Records 1964-1980: the Original Sound of Latin New York" released this year by Strut Records. And the track is the MONSTER tune that is: "Indestructible"
23 Indestructible (4:14) Ray Barretto Fania Records 1964-1980:
The Original Latin Sound of New York (Strut)
Thanks to one and all etc…
I'm going to hand over to Olbi Iyah and his show "Version Galore" with reggae of all sorts and styles and periods. And to ease you into that, this is probably my favourite track of the night. This is LUSHNESS personified! Mr Sonny Bradshaw and the Sonny Bradshaw Seven from the Trojan Sixties Box Set 1, this is "Love is Blue". Good night, see you next week for more worldly grooves!

24 Love Is Blue (3:19) Sonny Bradshaw Seven Trojan Sixties Box Set 1
WorldBeatUK (8th Show) - Broadcast Notes (20/4/11)
Tagged with: WorldBeatUK Glyn Phillips Rhubarb Renato Martins Ialma Imam Baildi marco Andre Fandango Duende Taraf Echocentrics Dub Colossus Surinder Sandhu Appietus Mangwana Stars Grupo Socavon Ophex Manteca Real World Otrabanda Ubiquity Boris Gaquere Salah Ragab
Show notes for WBUK8 (20/4/11)
1 "Intro-mat" (1.47) Matchatcha "Nyekesse" (Melodie)
Hi and welcome to another WorldBeatUK, with me Glyn Phillips and 2 hours of the best world music from around the planet. Coming up on the show tonight a very special guest from Brazil, music from Lithuania, Chile, Colombia, Ghana, Ethiopia, Mexico, Brazil, Greece, and even Birmingham! First up though ever wondered what it would be like to Dance like a Galician?
2 "Dance Like a Galician" (3:13) Ialma "Simbiose" (Do Fol Musica/Boa)
That was the Galican female quintet Ialma from their new album Simbiose on the Do Fol Musica/Boa label and the track of course was their reworking of the Bangles's "Walk Like an Egyptian". So how would a self-confident resident of Cairo walk? I think he'd follow Salah Ragab's example and do the "Egypt Strut" of course . . .
3 "Egypt Strut" (3:57) Salah Ragab "The Imam Baildi Cookbook" (EMI Greece)
(Imam Baildi Remix feat. BnC & Lady Faye)
- - - CONTINUOUS - - -
4 "Pequeno Dicionario do Amor" (3:55) Marco André "Beat iú"
That last track was by Amazonian musician, Marco André off his wonderful 2007 album, "Beat iú" and was called "Pequeno Dicionario do Amor" (Small Dictionary of Love). As you might have guessed that was a Brazilian piece, which provides a nice intro to my special guest in the studio this evening. From Sao Paulo, Brasil, the brilliant percussionist and composer, Mr Renato Martins!
Hi Renato, Tudo Bem? I'm very glad you could fit a visit in to "WorldBeatUK" here at Rhubarb Radio on your trip to the UK.
§§§ (Renato answers here - but I don't have the transcripts)
Now, I'd better explain that I first met Renato many, many years ago in the early 1990s right here in Birmingham. So, Renatinho, can you explain to the listeners how it was you came to leave Brazil and what brought you to the UK and to Birmingham in particular?
§§§
Can you say a little of what you found musically here in Birmingham and also what bands and musicians you worked with here?
§§§
[Mention that we used to play together in the Sabri Ensemble with Sarwar Sabri (tabla), Chris Conway (Keys), Martin Speake (Sax) and later on Birmingham's own Alvin Davis (on soprano sax), myself Glyn Phillips on percussion and Renato Martins on percussion too and Surinder Sandhu on sarangi (who I'll be coming back to later on in the show).]
§§§
How long did you stay in Birmingham and where did you go afterwards?
§§§
This is probably a good point now to play some of your music. You've brought a couple of your albums along and some of your fantastic udu pots which I'm hoping you'll play live later on in the show. So what track are we going to go with first?
§§§
5 "Indiaiá" by Renato Martins from the album "Indiaiá"

You're listening to WorldBeatUK with me, Glyn Phillips, bringing you 2 hours of the best world music from around the globe, right here on Rhubarb Radio coming from Birmingham UK.
Now then, Renato, can you tell me what you've been up to since you ended up living in Belgium. In fact first can you tell me what took you to Brussels and what has happened to you since.
§§§
OK so let's hear something from your more recent output. Tell me about this track:
§§§
6 "Fala Seu Luis" by Renato Martins
I'm going to return to Renato later on in the show and we should be hearing him perform for us live on air using his Udu pots which I'm very excited about.
But first I'm going to share some more great cds with you and this next piece is by a Mexican/Arab/Spanish quartet called "Fandango, Duende y Taraf" from their 2005 album, "Las Tres Orillas del Atlántico" (The Three Shores of the Atlantic), on the Mexican Alebrije label.
The band's aim is to explore the interplay between three different but interrelated musical cultures: the Fandango of the Son Jarocho tradition of Veracruz in Mexico, the duende (or mystical spirit) of the Andalusian flamenco tradition of Southern Spain and the 'taraf' which comes from the North African Arab Al'Andaluz tradition. This is a beautiful track and it's named after one of the great cities of Andalucia: "Granada"
7 Granada (6:40) Fandango, Duende y Taraf Les Tres Orillas del Atlántico (Alebrije)
Yeah, that was the group Fandango, Duende y Taraf and a track called "Granada" featuring Abdelm'jid Moutana on Moroccan oud or lute, Angel Chacón on Spanish Guitar, Vihuela (a form of lute-like guitar played in Spain with 12 paired strings) and the Jarana Jarocha (an 8 string instrument typical of the Vera Cruz region of Southern Mexico), Armando Montiel on Percussion and J. Cristóbal Pérez Grobet on double and electric bass. If you can find their music please check them out - they're certainly on YouTube.
[Speak to Renato again. Introduce next track ("Pixaim") by Renato Martins and his Belgian collaborator Boris Gaquere].
8 "Pixaim" by Renato Martins/Boris Gaquere Duo
This next track is off a brand new album on the American Ubiquity label called "Sunshadows". The band is the Echocentrics and is based around the work of producer Adrian Quesada of Brownout fame. It's a good representation of the increasingly common form of world music that utilises a melting pot of influences to create something almost indefinable. The album's blurb states that it's for fans of Quantic & his Combo Barbaro, Karen Elson, Charlotte Gainsbourg, Bonobo, Ennio Morricone, Thievery Corp, David Axelrod and Shawn Lee (who I featured on the show a few weeks ago). If that isn't a cultural mashup I don't know what is.
This track has more of a latin funk meets afrobeat meets Brazilian folk vibe to it and features the vocal talents of Tita Lima the daughter of Liminha, the bass player for Os Mutantes. The album was released last week and this track is entitled "Mundo Penqueno" or Small World:
9 Mundo Pequeno (4:11) Echocentrics Sunshadows (Ubiquity)

Now, then a few weeks ago as a special preview, I played you a wonderful re-working of Althea and Donna's tune "Uptown Top Ranking" by the Anglo-Ethiopian band "Dub Colossus", from the upcoming album "Addis Through the Looking Glass" (a follow-on from their debut album "A Town Called Addis").
The new album is due out next week on the 25th April on the Real World Records label and is very much a mixture of styles and musicians, all beautifully recorded I might add. It goes from atmospheric jazz-dub instrumentals to breathy love songs and earthy traditional pieces along with jazz, funk, brass band and of course reggae. It's all produced by Nick Page better known as Dubulah from Transglobal Underground and features a veritable slew of contemporary Ethiopian talent.
I'm going to play you the track "Guragigna" which features Sintayehu "Mimi" Zenebe on lead vocals and is described in the liner notes as a ferociously funky Ethiopian song that sounds "like a blue taxi going at full speed with no brakes during rush hour in Addis Ababa". Oh, well, wish me luck: Taxi!!
10 Guragigna (5:15) Dub Colossus Addis Through The Looking Glass (Real World Records)
Dub Colossus will be bringing an expanded 12 piece band to tour the UK this summer and are already booked to play the Womad festival at Charlton Park in late July.
Ok back to our special guest tonight on WorldBeatUK, world renowned Brazilian percussionist, Renato Martins, originally from São Paulo, but now a resident of Brussels (via Birmingham of course!).
We're going to do a little live feature now utilising just Renato and a beautiful and intriguing percussion instrument and I'm going to ask Renato to describe it:
§§§ [Renato talks about the Udu Pot (or 'moringa' in Portuguese)]
What are you going to play Renato? OK, the mic's all yours:
§§§
11 Sampraladebão (percussion piece performed live in studio on Udu pot by Renato Martins)
[His sponsorship by Latin Percussion, any plugs he wants to do, etc, reminder that we'll be round the corner at the Old Crown at Digbeth after the show.]
[Feed into the connection with Surinder]:
Earlier on I mentioned that Renato and I used to perform together. In that same band almost 20 years ago was one Surinder Sandhu, originally from Wolverhampton and now an internationally renowned composer, bandleader, producer and musician in his own right, with three highly acclaimed albums under his belt and a new one almost finished which I shall certainly feature when it's out later this year which is from his new Funkawallahs project, which aims to fuse the ethos, energy and fun of the great funk bands of old (such as Earth, Wind & Fire, Parliament and James Brown) with the global palette of cultures and sounds that shows such as this one revel in. I'm very excited about the project - particularly because I'm on the album and in the band!
In the meantime however I'd like to play a more meditative piece from his last album "The Fictionist" on the Saurang label and this is called "To You (A Mother's Love)"
12 To You (A Mother's Love) - Surinder Sandhu from the album "The Fictionist"
[Shout outs to people - reminder of who they're listening to - any more speech from Renato]
Ok let's pick the tempo and the energy up a bit now and this is a track from the recent album: "Chop Our Music - Akwaaba 2 year Anniversary Super Release!" on the Akwaaba label and is a number to really shake yer bits along to. This is "Sala" by the band Appietus featuring D-Flex, Screw-Face & Mohamed.
13 Sala - (5:14) - Appietus - "Chop Our Music - Akwaaba 2 year Anniversary Super Release!" (Akwaaba Music)
Staying with the Dutch label connection, last week I played you a piece of music from the so-called Dutch speaking Caribbean in the ABC islands of Aruba, Bonaire and Curação off the coast of Venezuela - a piece of papiamentu son from Oswin Chin Behilia. Well, his label, Otrabanda Records, based in the Netherlands has a wealth of little known stars and styles in its archives.
This next track is off a terrific 2007 album called "Bokoor Beats - Vintage Afro-beat, Afro-rock and electric Highlife from Ghana" from the archives of musician and studio engineer John Collins who during the 1970s recorded and played with countless great Ghanaian bands. This track I adore and is called "Atiadele" by the Mangwana Stars. It's a total groove, music lovers!
14 Atiadele (7:12) Mangwana Stars Bokoor Beats
Now don't say that that didn't get you grooving!! Now, same label, Otrabanda Records, different album; this is the sound of Colombia's Pacific coast, the sound of the marimba - utterly, utterly compelling! The album's called "Pacifico Colombiano", the band's called Grupo Socavon and the track is called "Homenaje a Justino".
15 Homenaje A Justino (5:32) Grupo Socavon Pacífico Colombiano

16 Danca da Lituania (2:35) Ophex

Ok, you just heard the sound of some Lithuanian samba and folk music given the Baile Funk treatment by DJ Ophex - just going to prove that almost everything is musical grist to the producer's mill these days!
Thanks to special guest, Renato Martins, and remember: details to all the music I play can be found on the website: www.worldmusic.co.uk/radio; thanks to all who listened in and especially those who commented.
Don't forget the special Rhubarb Radio Presents open day event at the Hare and Hounds Kings Heath , Birmingham, THIS Sunday 24th April - upstairs in the big room - come and find out about us, and how you can be involved in Rhubarb, meet the presenters, see live bands, and watch us actually broadcasting live from the event. Midday to almost midnight - come along, I'll be there and will be doing a special one hour WorldBeatUK live from the Hare & Hounds - loads of good stuff, check it out on Facebook.
Otherwise tune in next week, Wed 27th April (7pm - 9pm) and meet me here when I'll be clipping yer tickets for another 2 hour journey around the world! All aboard!
Going to leave you with some UK latino drum bass madness now. Formed for Edinburgh's Hogmanay Festival in 2001 by Colombian singer Martha Acosta & bassist Javier Fioramonti, the band Manteca released this heavenly slice of dancefloor locura from their 2009 album on Freestyle Records called "Planet Latino". Are you ready? "Tremendo Boogaloo"
16 "Tremendo Boogaloo" (4:03) by Manteca from the album "Planet Latino"
1