WorldBeatUK (22nd Show) - Broadcast Notes (27/7/11)
Tagged with: WorldBeatUK Glyn Phillips Daniel Nebiat Mohammed Diaby Yves Lambert Toy Hearts Mabon 9bach Bombino Joe Arroyo Dominguinhos Criolina Ze Paulo Alexandre Lima Big Landin Sexto Sentido Goldmaster Allstars Easy Star DLG Sabbo Ophex 4centers Z-Funkster DJ Lucio
WBUK22 (27/7/11) - SHOWNOTES
1 Intro-Mat 1:47 Matchatcha Nyekesse (Aimer La Danse)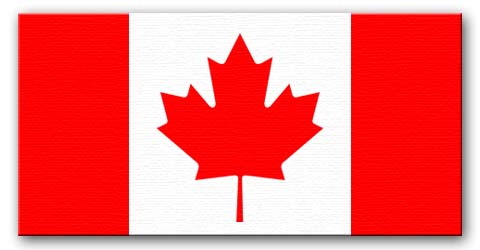 Welcome to the show! Over the next couple of hours I've got lots of lovely tunes coming up on the show this evening with a few particular focusses.
We check out the New Canadians - mostly of African origin - as well as some Quebecois folk from French-speaking Eastern Canada.
We keep folky with music from Wales and the UK, check out a few more Womad acts and bring some Brazilian warmth and sunshine to our changeable British Summer.
Finally WorldBeatUK takes a fresh look at the Fab Four (yes, that Fab Four!) reinterpreted in a plethora of styles and we end with a welter of remixes, refixes and general mashups - with a few surprises thrown in for good measure - so make sure you stick around till the end of the show.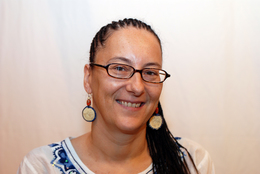 So, let's start at the top and go to Canada. Forget Mounties and Lumberjacks, the New Canadians are a disparate bunch from all over the world, including latinos, Punjabis and Africans.
Whilst out at the Womex exhibition last year in Copenhagen I met up with a fascinating woman called Nadine McNulty who is both radio DJ in Toronto (for CIUT FM) and a promoter of African music. She pointed me in the direction of some of Canada's new residents and their music.
I've played a few over the past few weeks including Cheka Katenen Dioubate and Saa Andrew Gbongbor, but I'm going to showcase a few more this week from East Africa, West Africa and Southern Africa.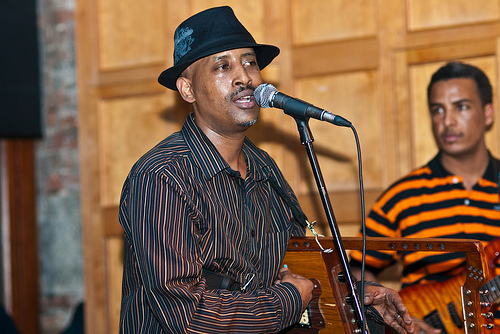 First off is an artist described as "Toronto's Krar Star", Daniel Nebiat. Now, the krar is an East African instrument best described as a 5 or 6 string lyre, that is: a small hand-held harp.
Daniel Nebiat is originally from Eritrea that small country that lies along the coast of the Red Sea near the Horn of Africa and which only regained its independence from Ethiopia in 1993 after a 30 year war.
Nebiat describes his music as a mix of Eritrean Country and New Country - but don't be thinking stetsons, cowboy boots and Hawaian slide guitars! The music mostly features traditional grooves in 6/8 time and is sung in Tigrinya, with support from the Sudanese Waleed Abdulhameed on bass amongst other things.
Nebiat fancied being a musician and originally took up playing the krar at age 12 when he saved up enough money through singing to buy one - his mother had other ideas however and chopped up his harp for firewood! He had to wait until he moved to Addis in Ethiopia when he was 17 before he could properly take it up again eventually ending up in Kenya for a couple of years before emigrating to Canada in 1996. This is the title track from his 2008 debut LP and it's called "Hakimey":
2 "Hakimey" 7:32 Daniel Nebiat "Hakimey"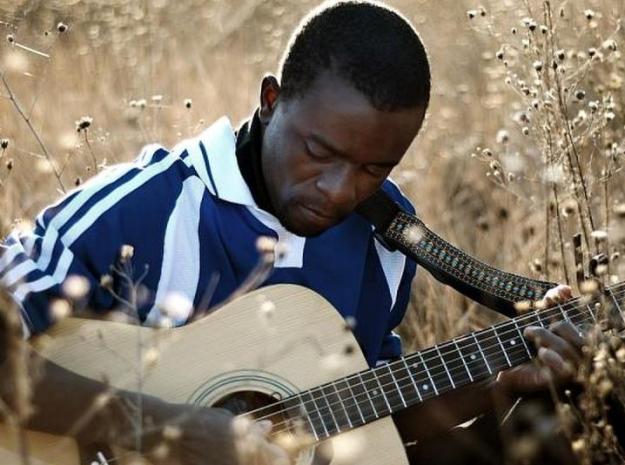 Another African emigrant was guitarist, singer and composer Tichaona Daniel Maredza who only arrived in Toronto in 2008 from his native Zimbabwe.
As his publicity has it: "swooping down from the vast Zimbabwean plains … a guitar in one hand, a drum in the other and an mbira in his teeth".
By December 2009 he'd formed a group the Tich Maredza Band with another Zimbabwean, two US ex-pats and a Colombian percussionist and hit the Toronto circuit hard with polyrhythmic grooves sung in Shona and English. This next track is called "Gadziriga"
3 "Gadziriga" 6:17 Tich Maredza Group - Zimbabwean-Canadian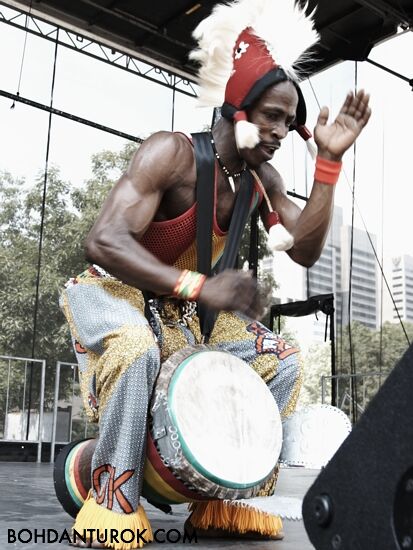 This is the last of my New Canadians now - originally from Guinea in West Africa, the djembe drummer Mohammed Diaby started off at age seven and has had a full career since the age of fifteen as lead drummer with various dance groups and dance ensembles. The track I'm going to play here is from his 2007 album "Ala Na Na" (ie God Is Here) and is called "Yamama", Yamama being a mask dance from the Samou region of Guinea utilising a rhythm of the Mandenyi people.
4 "Yamama" 3:08 Mohammed Diaby "Ala Na Na" Africa (Guinea)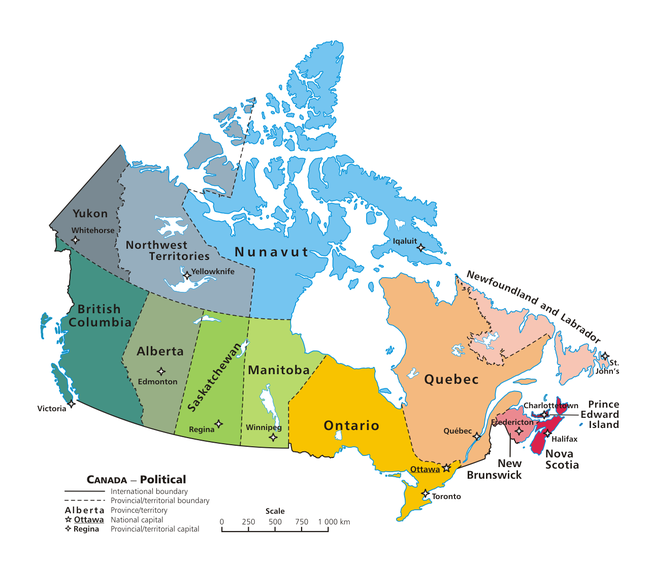 OK, from Canadian African music to French Canadian music. Canada is almost two countries in one: the majority English speaking part and the Eastern French-speaking Province of Quebec whose inhabitants (les Quebecois) hold passionately onto their French language and francophile culture. And from that Francophone area we derive the next act.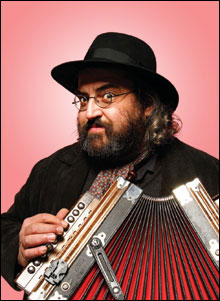 The accordionist Yves Lambert is almost a living legend in Quebecois folk music both solo and for his 26 tenure with the cult band La Bottine Souriante and since 2004 with the Bebert Orchestra. However the track I'm going to play is from his Trio Yves Lambert which utilises just two other members of the Bebert Orchestra: Guitarist Olivier Rondeau and the fiddler and mandolin-player, Tommy Gauthier. This is a foot-stomping folk-tune called "Le Pere Tanasse".
5 "Le Pere Tanasse" 3:20 Trio Yves Lambert avec Rondeau & Gauthier Quebecois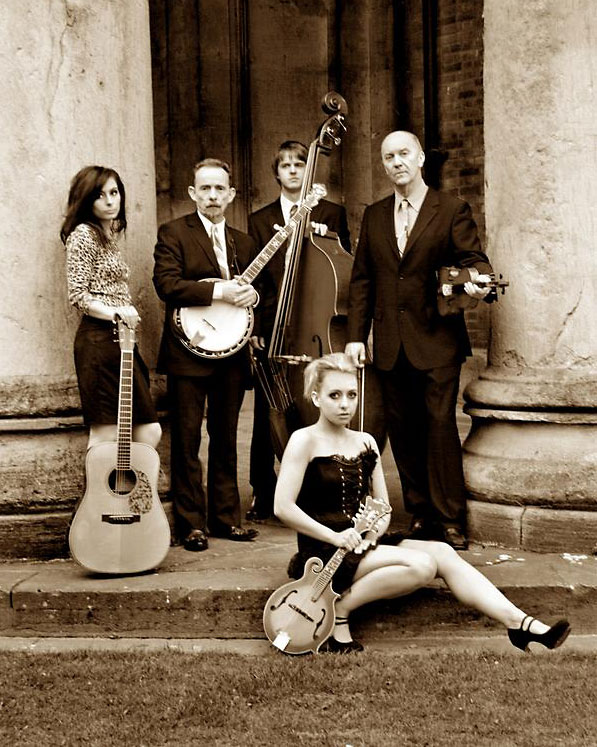 We're going to segue from Canadian Folk to British Bluegrass! And in this case Birmingham's very own acoustic bluegrass family the Johnsons, aka The Toy Hearts: Dad Stewart Johnson on dobro and banjo and his two daughters (now fronting the band), Sophia (on flatpicking guitar and vocals) and Hannah (lead vocals and mandolin).
The Toy Hearts have been gaining a lot of critical acclaim recently including from the 'new rockabilly Queen' Imelda May and legendary broadcaster 'Whispering' Bob Harris amongst others.
This is a single they released in October last year and it's called "Femme Fatale". Catch them while you can . . .
6 "Femme Fatale" (Radio Edit) 3:13 "The Toy Hearts" - Bluegrass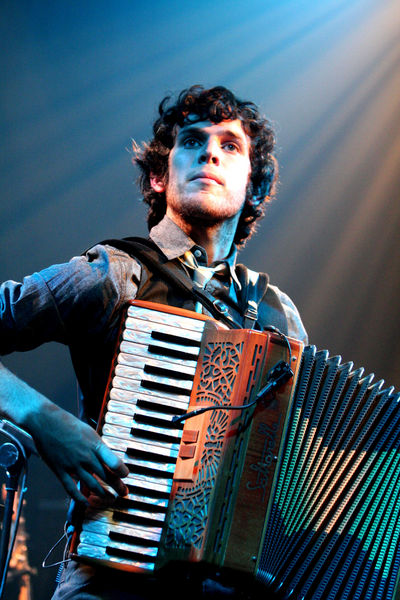 Staying in the UK we're going over now to the Inter-Celtic folk band Mabon (who - as the newly reformed 'Jamie Smith's Mabon') will be playing live at Womad this weekend at the Radio 3 Stage - check 'em out if you're going).
So here's a track from the original Mabon line-up taken from their award-winning 2010 Live album "Live at the Grand Pavilion" (on the Easy On The Records label).
This is one's called "Fiddlers Despair"! (even though there's nary a fiddle to be heard - and it features Jamie's Smith's accordion). Either way, it's guaranteed to get you bouncing up an down in your seat!
7 "Fiddlers Despair" (Live) 3:45 Mabon "Live At The Grand Pavillion" (Easy On The Records, 2010)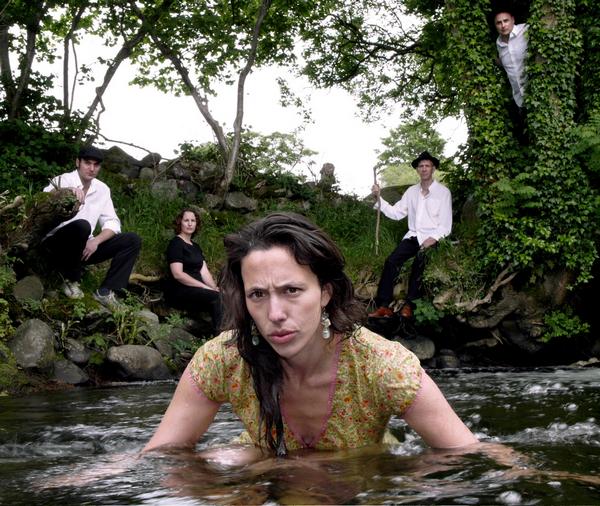 Sticking with the Welsh Womad connection this is a less traditional take on Welshness and Celtic identity.
The band are called 9bach - but I'm not sure whether that should be pronounced as 9bach (with an English 9) or Nawbach ('now-bach') with a Welsh pronunciation of the number 9.
Anyway, their music has been described as Portishead meets early Fairport Convention, acid folk, 'dungeon dark psych-folk', folktronica and even 'pastoral yet sinister' and 'attractive yet disturbing'. Hmmm. You can make up your own minds on this one.
They sing in Welsh (or should I say Cymraeg) and usually feature the voice of Lisa Jen. This track is from their 2009 album "Gwymon" and is entitled "Bythyn fy Nain" which translates as "Bythyn, my Grandmother". 9bach/NawBach will be performing at Womad in Charlton Park this weekend and if you miss them they'll also be appearing at the Moseley Folk Festival in early September this year.
8 "Bythyn Fy Nain" 4:42 9bach "Gwymon" (2009)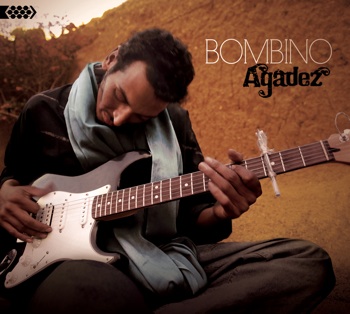 Also at Womad this year is Saharan desert rocker Bombino from Niger - I've played both him and this track before - but it's good enough to play again.
This is from his recent album "Agadez" and is a track called "Tar Hani" (My Love)
9 "Tar Hani (My Love)" 6:31 Bombino "Agadez" Desert Rock (Niger)
Now some of you maybe aware that the great Colombian singer Joe Arroyo passed away yesterday at the age of 55 in Barranquilla after struggling with multiple organ failures.
I've written a full obituary of Joe for the website WorldMusic.co.uk (www.worldmusic.co.uk/joe_arroyo_dies_in_colombia_26711) under the News section - so you can read that for a more in-depth appreciation of his life and work.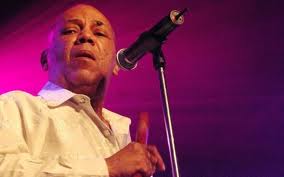 Suffice to say that the latin world and tropical music in general has lost a true original and an amazing artist.
With scores of hits to his name, both with Fruko y sus Tesos and the Latin Brothers as well as his own band La Verdad, Joe wrote the soundtrack to his life.
I can't do him justice here in this short space of time, so I'll let his music speak for him: one of the greatest salsa tracks of all time on almost every level, this is the seminal "Rebelión":
10 "Rebelión" 6.12 Joe Arroyo y la Verdad "Rebellion" (World Circuit 1989)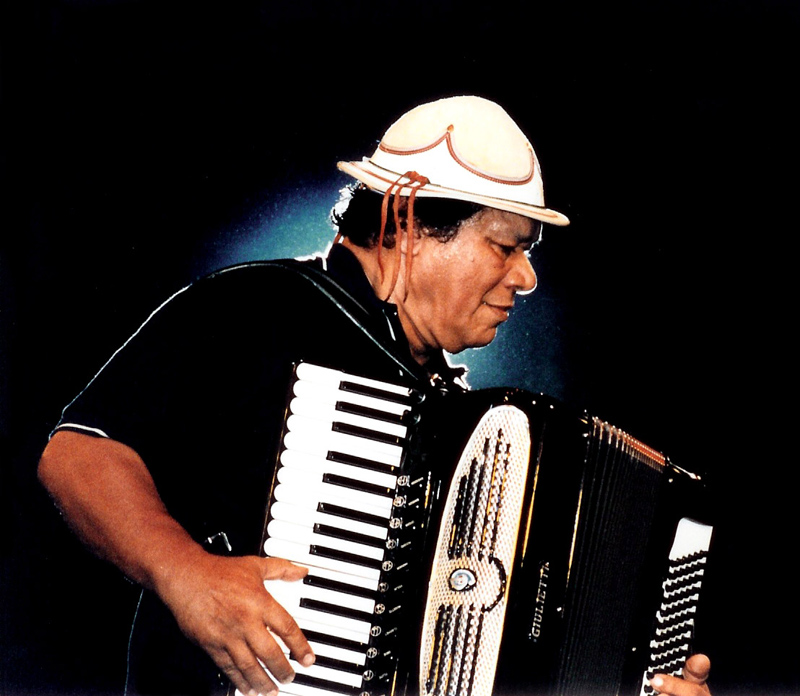 RIP Joe Arroyo who died yesterday.
Let's stay in latin america for the next few tracks, but this time we'll head south to the vast country of Brazil. We might not be getting all the sun and warmth we think we deserve in this country, but just close your eyes, listen to this music and you can almost feel that tropical tingle on your skin!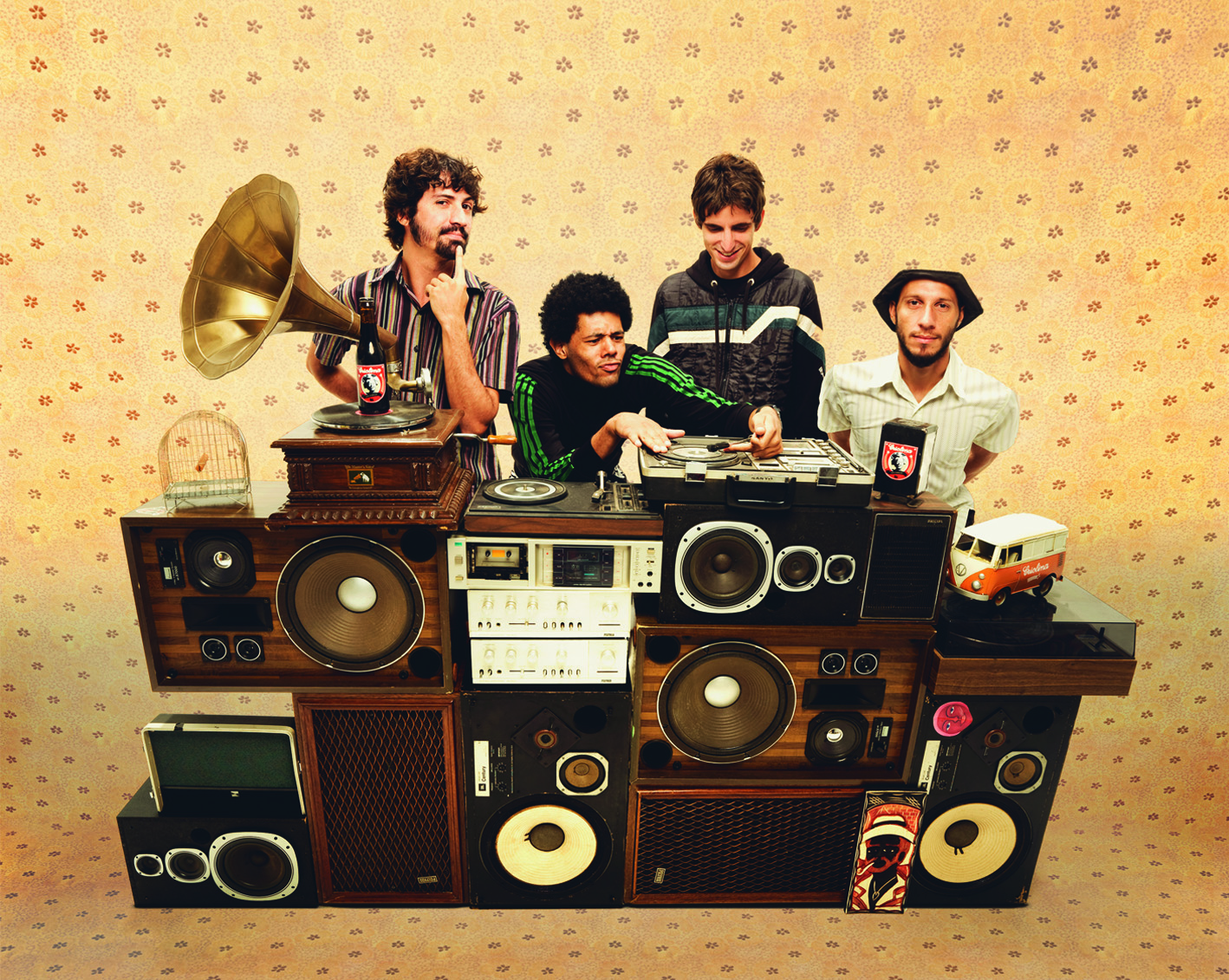 This is the Criolina re-edit of Dominguinhos's forro entitled "Toque de Pife Sem o Brasil":
11 "Toque de Pife Sem o Brasi"l 2:49 Dominguinhos (Criolina re-edit) Forro
--- [CONTINUOUS]---
12 "Batom Vermelho" 2:58 Ze Paulo "Rough Guide to the Music of Brazil" Samba
[CHANGE THE CD!]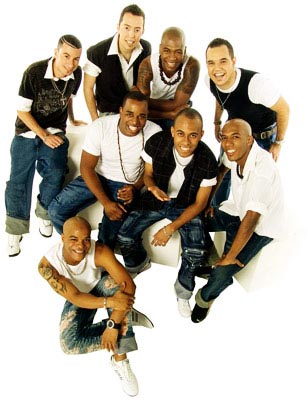 Don't forget you're tuned into Rhubarb Radio and listening to WorldBeatUK with me Glyn Phillips, your host for two hours of fantastic music from around the world.
You can hear WorldBeatUK every Wednesday between 7pm and 9pm (UK time) by logging onto www.rhubarbradio.com and I'll bring you my own eclectic selection of old hits, new releases and ones that got away!
I'm going to carry on now with the Brazilian summer feel and this lovely, lilting live offering of samba pagode from the band Turma do Pagode and a track called "Greve de Amor":

(1) 13 "Greve de Amor" 2:31 Turma do Pagode "Turma do Pagode" Samba
--- [CONTINUOUS]---
(2) 14 "Sunshine (Simples Cançao)" (3:05) by Alexandre Lima E Radio Experienza from "Meu Apartamento É Pequeno Mas Tenho O Lado De Fora Para Andar"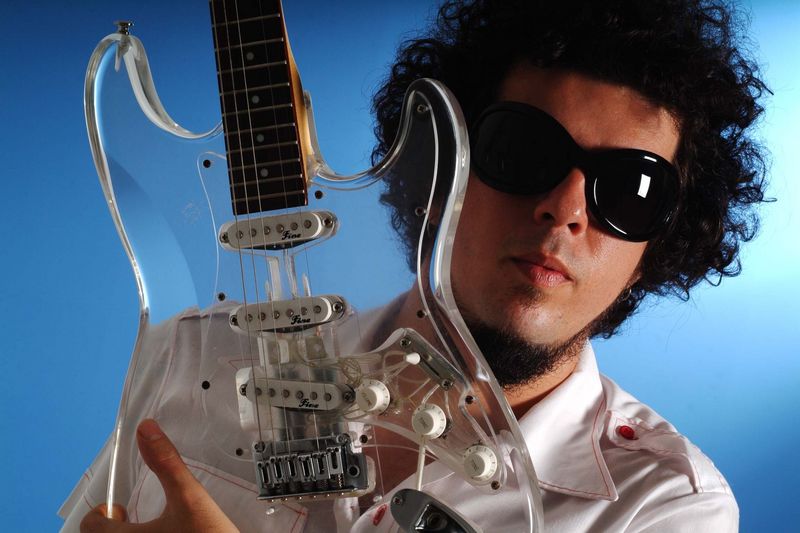 You just heard the a track called "Sunshine (Simples Canção)" by the Brazilian Alexandre Lima e Radio Experienza from his rather awkward but intriguingly entitled album "Meu Apartamento É Pequeno Mas Tenho O Lado De Fora Para Andar" (which translates as 'My apartment is small, but I have the outside bit to walk around in'!).
Ok, let's leave Brazil now and head into a section of the show that I've been planning for a few months now - gradually building a library of tunes I can use in it. This is all about the Fab Four! Yep, that Fab Four - Los Beatles - The Beatles.
Yes, you might well ask, what are they doing in a world music show? Isn't that stretching the boundaries a bit? But folks, this is ME we're talking about! You don't think I'm going to give you the originals do you? No, no, no! Tish, tish! I've lined up half a dozen different versions and mashups that might have you either applauding or wincing in turn. I've no idea. But I like them!
First up we go to Venezuela and one of their great ska bands (yes, Venezuela does have great ska bands!!).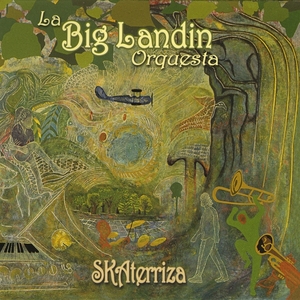 This is La Big Landin Orquesta and from their album "SKAterriza" an early Beatles tune called "I Should Have Known Better".
(3) 15 "I Should Have Known Better" 3:47 La Big Landin Orquesta "SKAterriza" Ska Venezolano
Yeah, ha ha! Well I liked it: "I Should Have Known Better" performed by Venezuela's Big Landin Orchestra.
Incidentally when that was released by the Beatles it became a Number 1 in Norway in 1964.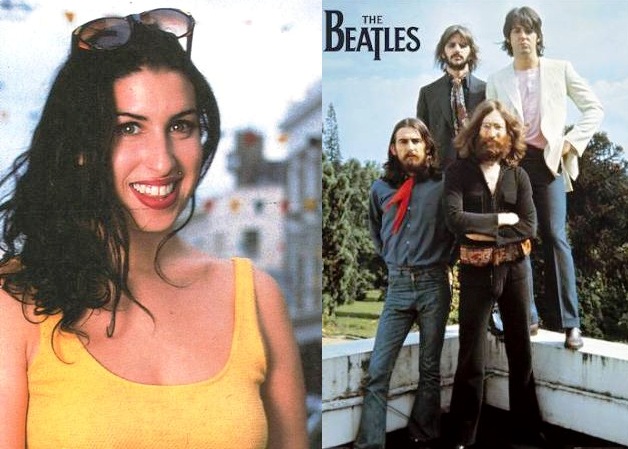 Now inevitably this leads me onto the appalling murders in Norway last week. We can only imagine the horror of such events. It still seems unreal. Just like the States after 9/11, Norway is in a state of shock and fear. And this is the time for people to reach out to others.
This might seem hard to believe, but I'd already programmed this next track into my show the week before the news came out about Oslo and Utoeya and also about the death of Amy Winehouse. So please don't think I'm cashing in with this one - it's pure coincidence but I think a very valid contribution to the show.
As I said above this is a time to come together, look for commonality amongst each other not differences. It's a mash-up by the Brazilian DJ Lucio K and it brings together Amy Winehouse and the Beatles. This is "Come Together Good":
(4) 16 "Come Together Good (DJ LK MASHUP") (4:12) "Beatles vs Amy Winehouse - DJ LK Mashup" Rock/RnB Mashup
--- [CONTINUOUS]---
(5) 17 "Eleanor Rigby (4Centers Remixxxxx)" (3:53) Beatles - Rockstep Mashup
Well there you had a dubstep version of The Beatles' "Eleanor Rigby" remixed by 4Centers. A timely reminder to care for the distressed, mentally ill and lonely.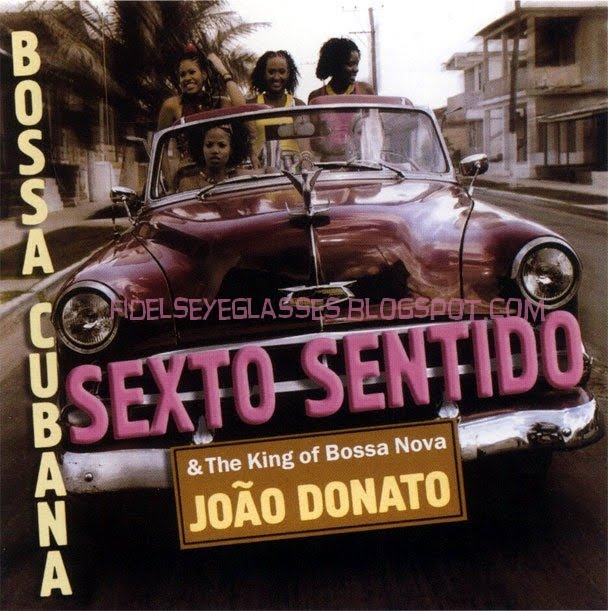 From a song of sadness and loneliness and neglect, to one of love and beauty - "Michelle" - and especially this treatment of it by Sexto Sentido.
Anyone that's heard me play any music by these four Cuban women will have heard me wax lyrical about them. I just love them.
And this tune if ever there was, is a balm for the soul. It's as if honey was made into music.
From their second album "Bossa Cubana" this is Sexto Sentido and "Michelle"
(6) 18 "Michelle" (5:52) Sexto Sentido "Bossa Cubana" Latin
Was that not just perfection on a plate? I defy any vocal group to do better! Aaaaaah!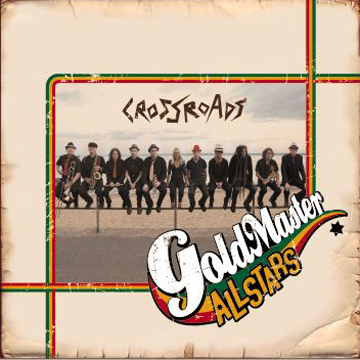 OK, sticking with The Beatles theme still for another couple of numbers this is another tune I love and a version which I think equals the original.
From Southend on Sea this is the UK's very own Goldmaster All Stars - a wonderful reggae and ska band - and their reggae version of "Don't Let Me Down" from their album "Crossroads":
(7) 19 "Don't Let Me Down" (3:48) Goldmaster Allstars "Crossroads" Reggae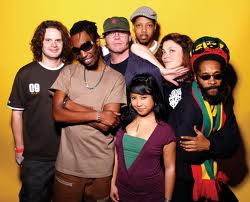 Wasn't that good? Final one now in The Beatles themed section of the show.
This is a band I played last week for Lucy, the Easy Stars All Stars but this time featuring Luciano on vocals.
Here's something that we could all do with: a little help from our friends . . .
(8) 20 "With A Little Help From My Friends" (3:13) Easy Star All-Stars Feat. Luciano "Easy Star's Lonely Hearts Dub Band" Reggae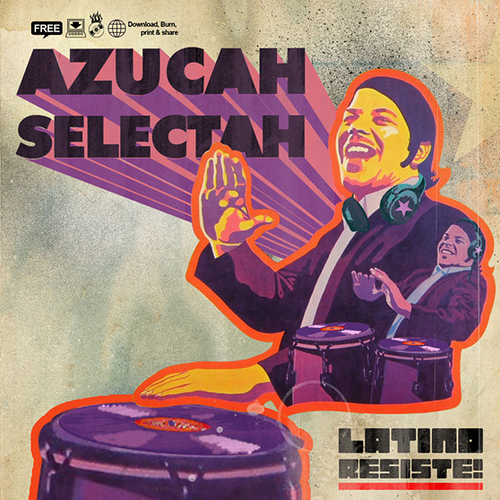 Change of pace now and three remixes in the styles of Latin Funk, Baile Funk and Reggae.
First one is a tune that was well known to any salsero in this country at least who was around in the 90s.
Originally made famous by Juan Luis Guerra and later covered by other artists (including this version here which is from a Venezuelan band - but I don't know which one I'm afraid) and here given a hard-edged latin funk remix by Z-Funkster this is going out to all ex-members of the 90s Brummie latin dance outfit Caramba - "Woman del Callao"
(9) 21 "Woman del Callao" (4:16) Z-Funkster "Azucah Selectah" Latin - Funk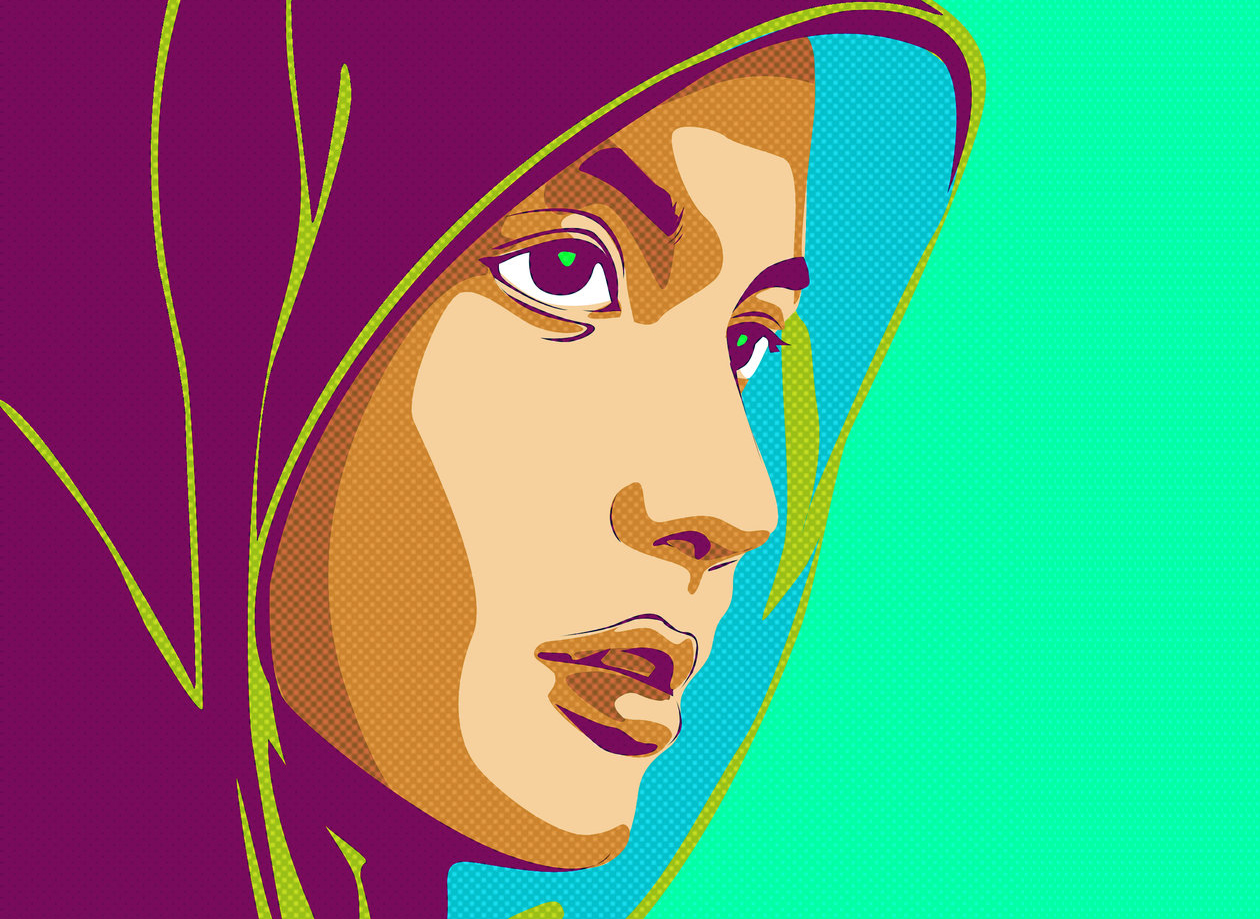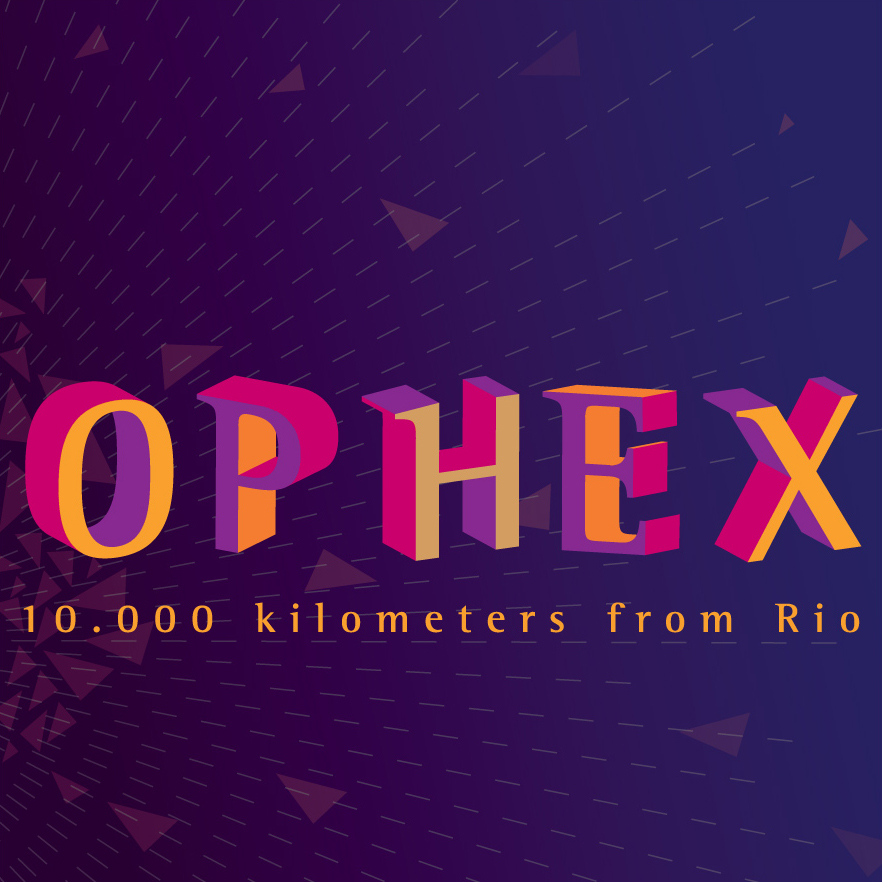 Let's rack it up a gear again.
All the way from Vilnius, Lithuania in the Baltic come the 21 year old remixer Karolis Rimkus aka Ophex.
This is a piece of what is I suppose Lithuanian folk put through Ophex's kitchen blender and inspired by baile funk from the favelas of Brazil. It's certainly different!
(10) 22 "Valkininkai" (2:54) Ophex "10.000 Kilometers From Rio" Baile Funk
Time for goodbyes now:
[Shout outs, reminders and thank yous, etc]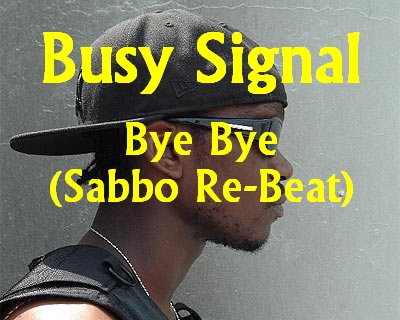 This is a remix by Sabbo of the Everley Brothers hit "Bye Bye Love" mashed up with lyrics from Busy Signal.
So what more can I say but "Bye Bye":
(11) 23 "Bye Bye (Sabbo beat-up)" (3:17) Busy Signal (Sabbo remix) Reggae
Just enough time hopefully to squeeze this one in. DLG and a lovely bachata called "Eres Mi Vida".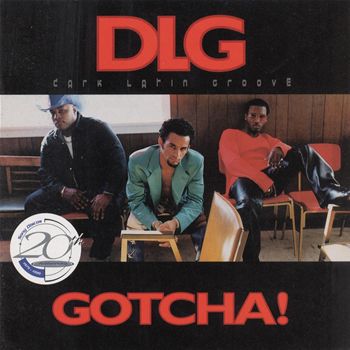 (12) 24 "Eres Mi Vida" (4:52) DLG "Gotcha"
WorldBeatUK (8th Show) - Broadcast Notes (20/4/11)
Tagged with: WorldBeatUK Glyn Phillips Rhubarb Renato Martins Ialma Imam Baildi marco Andre Fandango Duende Taraf Echocentrics Dub Colossus Surinder Sandhu Appietus Mangwana Stars Grupo Socavon Ophex Manteca Real World Otrabanda Ubiquity Boris Gaquere Salah Ragab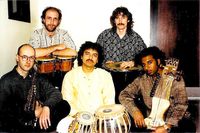 Show notes for WBUK8 (20/4/11)
1 "Intro-mat" (1.47) Matchatcha "Nyekesse" (Melodie)
Hi and welcome to another WorldBeatUK, with me Glyn Phillips and 2 hours of the best world music from around the planet. Coming up on the show tonight a very special guest from Brazil, music from Lithuania, Chile, Colombia, Ghana, Ethiopia, Mexico, Brazil, Greece, and even Birmingham! First up though ever wondered what it would be like to Dance like a Galician?
2 "Dance Like a Galician" (3:13) Ialma "Simbiose" (Do Fol Musica/Boa)
That was the Galican female quintet Ialma from their new album Simbiose on the Do Fol Musica/Boa label and the track of course was their reworking of the Bangles's "Walk Like an Egyptian". So how would a self-confident resident of Cairo walk? I think he'd follow Salah Ragab's example and do the "Egypt Strut" of course . . .
3 "Egypt Strut" (3:57) Salah Ragab "The Imam Baildi Cookbook" (EMI Greece)
(Imam Baildi Remix feat. BnC & Lady Faye)
- - - CONTINUOUS - - -
4 "Pequeno Dicionario do Amor" (3:55) Marco André "Beat iú"
That last track was by Amazonian musician, Marco André off his wonderful 2007 album, "Beat iú" and was called "Pequeno Dicionario do Amor" (Small Dictionary of Love). As you might have guessed that was a Brazilian piece, which provides a nice intro to my special guest in the studio this evening. From Sao Paulo, Brasil, the brilliant percussionist and composer, Mr Renato Martins!
Hi Renato, Tudo Bem? I'm very glad you could fit a visit in to "WorldBeatUK" here at Rhubarb Radio on your trip to the UK.
§§§ (Renato answers here - but I don't have the transcripts)
Now, I'd better explain that I first met Renato many, many years ago in the early 1990s right here in Birmingham. So, Renatinho, can you explain to the listeners how it was you came to leave Brazil and what brought you to the UK and to Birmingham in particular?
§§§
Can you say a little of what you found musically here in Birmingham and also what bands and musicians you worked with here?
§§§
[Mention that we used to play together in the Sabri Ensemble with Sarwar Sabri (tabla), Chris Conway (Keys), Martin Speake (Sax) and later on Birmingham's own Alvin Davis (on soprano sax), myself Glyn Phillips on percussion and Renato Martins on percussion too and Surinder Sandhu on sarangi (who I'll be coming back to later on in the show).]
§§§
How long did you stay in Birmingham and where did you go afterwards?
§§§
This is probably a good point now to play some of your music. You've brought a couple of your albums along and some of your fantastic udu pots which I'm hoping you'll play live later on in the show. So what track are we going to go with first?
§§§
5 "Indiaiá" by Renato Martins from the album "Indiaiá"

You're listening to WorldBeatUK with me, Glyn Phillips, bringing you 2 hours of the best world music from around the globe, right here on Rhubarb Radio coming from Birmingham UK.
Now then, Renato, can you tell me what you've been up to since you ended up living in Belgium. In fact first can you tell me what took you to Brussels and what has happened to you since.
§§§
OK so let's hear something from your more recent output. Tell me about this track:
§§§
6 "Fala Seu Luis" by Renato Martins
I'm going to return to Renato later on in the show and we should be hearing him perform for us live on air using his Udu pots which I'm very excited about.
But first I'm going to share some more great cds with you and this next piece is by a Mexican/Arab/Spanish quartet called "Fandango, Duende y Taraf" from their 2005 album, "Las Tres Orillas del Atlántico" (The Three Shores of the Atlantic), on the Mexican Alebrije label.
The band's aim is to explore the interplay between three different but interrelated musical cultures: the Fandango of the Son Jarocho tradition of Veracruz in Mexico, the duende (or mystical spirit) of the Andalusian flamenco tradition of Southern Spain and the 'taraf' which comes from the North African Arab Al'Andaluz tradition. This is a beautiful track and it's named after one of the great cities of Andalucia: "Granada"
7 Granada (6:40) Fandango, Duende y Taraf Les Tres Orillas del Atlántico (Alebrije)
Yeah, that was the group Fandango, Duende y Taraf and a track called "Granada" featuring Abdelm'jid Moutana on Moroccan oud or lute, Angel Chacón on Spanish Guitar, Vihuela (a form of lute-like guitar played in Spain with 12 paired strings) and the Jarana Jarocha (an 8 string instrument typical of the Vera Cruz region of Southern Mexico), Armando Montiel on Percussion and J. Cristóbal Pérez Grobet on double and electric bass. If you can find their music please check them out - they're certainly on YouTube.
[Speak to Renato again. Introduce next track ("Pixaim") by Renato Martins and his Belgian collaborator Boris Gaquere].
8 "Pixaim" by Renato Martins/Boris Gaquere Duo
This next track is off a brand new album on the American Ubiquity label called "Sunshadows". The band is the Echocentrics and is based around the work of producer Adrian Quesada of Brownout fame. It's a good representation of the increasingly common form of world music that utilises a melting pot of influences to create something almost indefinable. The album's blurb states that it's for fans of Quantic & his Combo Barbaro, Karen Elson, Charlotte Gainsbourg, Bonobo, Ennio Morricone, Thievery Corp, David Axelrod and Shawn Lee (who I featured on the show a few weeks ago). If that isn't a cultural mashup I don't know what is.
This track has more of a latin funk meets afrobeat meets Brazilian folk vibe to it and features the vocal talents of Tita Lima the daughter of Liminha, the bass player for Os Mutantes. The album was released last week and this track is entitled "Mundo Penqueno" or Small World:
9 Mundo Pequeno (4:11) Echocentrics Sunshadows (Ubiquity)

Now, then a few weeks ago as a special preview, I played you a wonderful re-working of Althea and Donna's tune "Uptown Top Ranking" by the Anglo-Ethiopian band "Dub Colossus", from the upcoming album "Addis Through the Looking Glass" (a follow-on from their debut album "A Town Called Addis").
The new album is due out next week on the 25th April on the Real World Records label and is very much a mixture of styles and musicians, all beautifully recorded I might add. It goes from atmospheric jazz-dub instrumentals to breathy love songs and earthy traditional pieces along with jazz, funk, brass band and of course reggae. It's all produced by Nick Page better known as Dubulah from Transglobal Underground and features a veritable slew of contemporary Ethiopian talent.
I'm going to play you the track "Guragigna" which features Sintayehu "Mimi" Zenebe on lead vocals and is described in the liner notes as a ferociously funky Ethiopian song that sounds "like a blue taxi going at full speed with no brakes during rush hour in Addis Ababa". Oh, well, wish me luck: Taxi!!
10 Guragigna (5:15) Dub Colossus Addis Through The Looking Glass (Real World Records)
Dub Colossus will be bringing an expanded 12 piece band to tour the UK this summer and are already booked to play the Womad festival at Charlton Park in late July.
Ok back to our special guest tonight on WorldBeatUK, world renowned Brazilian percussionist, Renato Martins, originally from São Paulo, but now a resident of Brussels (via Birmingham of course!).
We're going to do a little live feature now utilising just Renato and a beautiful and intriguing percussion instrument and I'm going to ask Renato to describe it:
§§§ [Renato talks about the Udu Pot (or 'moringa' in Portuguese)]
What are you going to play Renato? OK, the mic's all yours:
§§§
11 Sampraladebão (percussion piece performed live in studio on Udu pot by Renato Martins)
[His sponsorship by Latin Percussion, any plugs he wants to do, etc, reminder that we'll be round the corner at the Old Crown at Digbeth after the show.]
[Feed into the connection with Surinder]:
Earlier on I mentioned that Renato and I used to perform together. In that same band almost 20 years ago was one Surinder Sandhu, originally from Wolverhampton and now an internationally renowned composer, bandleader, producer and musician in his own right, with three highly acclaimed albums under his belt and a new one almost finished which I shall certainly feature when it's out later this year which is from his new Funkawallahs project, which aims to fuse the ethos, energy and fun of the great funk bands of old (such as Earth, Wind & Fire, Parliament and James Brown) with the global palette of cultures and sounds that shows such as this one revel in. I'm very excited about the project - particularly because I'm on the album and in the band!
In the meantime however I'd like to play a more meditative piece from his last album "The Fictionist" on the Saurang label and this is called "To You (A Mother's Love)"
12 To You (A Mother's Love) - Surinder Sandhu from the album "The Fictionist"
[Shout outs to people - reminder of who they're listening to - any more speech from Renato]
Ok let's pick the tempo and the energy up a bit now and this is a track from the recent album: "Chop Our Music - Akwaaba 2 year Anniversary Super Release!" on the Akwaaba label and is a number to really shake yer bits along to. This is "Sala" by the band Appietus featuring D-Flex, Screw-Face & Mohamed.
13 Sala - (5:14) - Appietus - "Chop Our Music - Akwaaba 2 year Anniversary Super Release!" (Akwaaba Music)
Staying with the Dutch label connection, last week I played you a piece of music from the so-called Dutch speaking Caribbean in the ABC islands of Aruba, Bonaire and Curação off the coast of Venezuela - a piece of papiamentu son from Oswin Chin Behilia. Well, his label, Otrabanda Records, based in the Netherlands has a wealth of little known stars and styles in its archives.
This next track is off a terrific 2007 album called "Bokoor Beats - Vintage Afro-beat, Afro-rock and electric Highlife from Ghana" from the archives of musician and studio engineer John Collins who during the 1970s recorded and played with countless great Ghanaian bands. This track I adore and is called "Atiadele" by the Mangwana Stars. It's a total groove, music lovers!
14 Atiadele (7:12) Mangwana Stars Bokoor Beats
Now don't say that that didn't get you grooving!! Now, same label, Otrabanda Records, different album; this is the sound of Colombia's Pacific coast, the sound of the marimba - utterly, utterly compelling! The album's called "Pacifico Colombiano", the band's called Grupo Socavon and the track is called "Homenaje a Justino".
15 Homenaje A Justino (5:32) Grupo Socavon Pacífico Colombiano

16 Danca da Lituania (2:35) Ophex

Ok, you just heard the sound of some Lithuanian samba and folk music given the Baile Funk treatment by DJ Ophex - just going to prove that almost everything is musical grist to the producer's mill these days!
Thanks to special guest, Renato Martins, and remember: details to all the music I play can be found on the website: www.worldmusic.co.uk/radio; thanks to all who listened in and especially those who commented.
Don't forget the special Rhubarb Radio Presents open day event at the Hare and Hounds Kings Heath , Birmingham, THIS Sunday 24th April - upstairs in the big room - come and find out about us, and how you can be involved in Rhubarb, meet the presenters, see live bands, and watch us actually broadcasting live from the event. Midday to almost midnight - come along, I'll be there and will be doing a special one hour WorldBeatUK live from the Hare & Hounds - loads of good stuff, check it out on Facebook.
Otherwise tune in next week, Wed 27th April (7pm - 9pm) and meet me here when I'll be clipping yer tickets for another 2 hour journey around the world! All aboard!
Going to leave you with some UK latino drum bass madness now. Formed for Edinburgh's Hogmanay Festival in 2001 by Colombian singer Martha Acosta & bassist Javier Fioramonti, the band Manteca released this heavenly slice of dancefloor locura from their 2009 album on Freestyle Records called "Planet Latino". Are you ready? "Tremendo Boogaloo"
16 "Tremendo Boogaloo" (4:03) by Manteca from the album "Planet Latino"
WorldBeatUK (2nd Show) - Broadcast Notes (7th March 2011)
Tagged with: WorldBeatUK Glyn Phillips Rhubarb Courtney John Macire Sylla Sierra Leone Petrona Martinez Thornato Shawn Lee Carvalho Baba Zula Gevende Va Fan Fahre Trilhos Batucada Tabala Ophex Saf Vetex Phil Beer Hijaz Farka Toure Tango Fado
Hi everybody,
Since February 2011 our editor, Glyn, has been broadcasting a weekly world music show called "WorldBeatUK" (Wednesday 7pm –9pm, UK time) on Rhubarb Radio live from Birmingham, England. After some requests from some of our regular listeners we are going to try an experiment - we shall be posting the full show transcripts (within our WorldMusicUK Blog section) to help our listeners find references to the past shows artists and to get a feel for the vibe of the show.
It will also help any listeners that missed a particular WorldBeatUK show to catch up on all the musical gems that Glyn finds. Let us know if you find it useful, as we really do appreciate the feedback, and look forward to giving you many hours of world music pleasure. And for any agents, world music PR staff, record labels, etc, please feel free to email us with any World Music artistes you might like us to feature.

Regards, Dylan.
**********************************
So following are the notes for the WorldBeatUK show broadcast on the 7th March 2011. (We have no notes for the first one until we can transcribe the show).
Notes for Second WorldBeatUK show (07/03/11) –

1 VOICE OVER 1 [Theme music for the show is "Intro-Mat" by Diblo Dibala's band Matchatcha from the album "Nyekesse" (Melodie)]
Welcome to another edition of WorldBeatUK right here on Rhubarb Radio with me, Glyn Phillips! Coming up on the show tonight we've got music from Portugal, Colombia, South Africa, Turkey, Belgium, Mali, Argentina, New Zealand, Jamaica, Sierra Leone, Guinea Conakry and even some Kizomba from Handsworth Wood right here in Birmingham!
But right now let's kick off with some Belgian Brass Band music! Well, kind of . . . !
2 "Moliendo Cafe" - Orch Int du Vetex - 'Flamoek Fantasy'
That was the huge brass ensemble Orchestre International du Vetex and their version of an old salsa hit, "Moliendo Cafe" off the album 'Flamoek Fantasy'.
Staying in Belgium - and why not? - this next track is by a guy called "Saf", off his album on the Zephyrus label - also called simply "Saf". He's been described as a sort of Belgian Tom Waits, combining Flemish wit and satire with musette, tango, waltzes, chanson and gipsy-swing. I've no idea what he's singing about, - my sum total of Flemish being "Alles Kits Achter Der Rits" - but I really don't care, because I love the way he just pulls you in to his Ghentish world. This track is called "t'Vertellement".
3 "t'Vertellement" - Saf - 'Saf'
Here's another face of the country that gave us Belgian chocolates, Belgian waffles and Tintin! Baloji is a rapper originally from Lubumbashi and Kinshasa in Congo and was previously the MC with Starflam. From his album "KInshasa Succursale" this is a wonderful track that goes by no less than three names: "Le Jour D'apres" (The Day After), Siku Ya Baadaye, and even "Independence Cha Cha". Check out also the video on YouTube - B-a-l-o-j-i. Baloji!
4 "Le Jour D'Apres" - Balojji - 'Kinshasa Succursale'
Now then, if you're into English Folk music at all, you can't have failed to have come across the names Phil Beer and Steve Knightley of the duo "Show of Hands". Phil was recently voted Musician of the Year 2010 in the Spiral Earth Awards, so I thought I'd play something celebrating that. This next track is off his 2010 box set album, named aptly enough, "Phil Beer Box Set One" released on his own Chudleigh Roots label. It's the first in what should be a long series of archive material from Phil's illustrious career, with some great fellow folk musicians thrown in to boot.
And because this is a world music show, and I like to mix it up a bit, I chose a track from the early 90s when Phil and Steve together with English accordionist and concertina player, Dave Townsend teamed up with some fine Chilean musicians Mauricio Venegas, Vladimir Vega and Sergio Avila in a project called "Alianza" (which is Spanish for "Alliance"); I was lucky enough to be able to see that show in Birmingham's mac when I worked there - and it resonated with me on a couple of levels; firstly I was playing percussion with Birmingham based Chileno-Peruvian outfit Caliche at the time so I was very much into the folk side of Latin American music, and secondly because whilst living in South America during the mid-1980s I found out that my great-grandfather had actually lived and worked in the Atacama desert over 120 years ago.
So this connection between the British Isles and the far-flung reaches of South America, and the amazing journeys in sailing ships which Welsh, English and Chilean sailors took across the vast seas of the Atlantic and Pacific via Tierra del Fuego and the treacherous Magellan straits, up to central and Northern Chile, was brought wonderfully to life through this alliance of musicians. For landlubbers the seas are enormous barriers, but for the sailors they are merely pathways to another world. This track is called "Santiago".
5 "Santiago" - Phil Beer (& Alianza) - 'Phil Beer Box Set One'
Now, if you board a ship in Chile's Valparaiso, go up the Pacific coast of South America from Chile past the Atacama Desert and Peru, over the equator and past the mangrove swamps of Northern Ecuador you'll eventually end up in the Colombian port of Buenaventura; from there go inland to the salsa city of Cali, and you might hear something like this . . .
6 "El Chontaduro" - Nancy Murillo - 'Tia Tova'
That was the sound of the Paris based caleña Nancy Murillo and a track called "Chontaduro" off her 'Tia Yova' album. You can find that on the French Label "Pure Son'g".
More from Colombia later, but in the meantime I want to return to Belgium - or rather a mythical land that lies somewhere between Belgium, the Levant and North Africa. This is a jazzy track by the band Hijaz off their just released album 'Chemsi' on the Zephyrus label, and is named after an idyllic Tunisian town called "Sidi Bou Said".
7 "Sidi Bou Said" - Hijaz - 'Chemsi'
And while we're on a jazzy fusion tip, have you ever imagined Portuguese Fado mixed with jazz sensibilities? These guys have. This is the band Fado em Si Bemol (which translates as Fado in B minor) and a live track with a brazilianesque groove called "Fado Tropical".
8 "Fado Tropical" - Fado em Si Bemol - 'Fado em Si Bemol'
Let's leave Lisbon and sail South West to another great port, Buenos Aires, Argentina, and what else but the shimmering, soul-searching, sultry sounds of … TANGO! This is another band I had the honour of experiencing some years ago - one of the finest contemporary orchestras of Argentine tango, El Sexteto Mayor and a track off their 'Vida, Pasión y Tango' album (on the Intuition label): "Oblivión".
9 "Oblivión" - Sexteto Mayor - 'Vida, Pasion y Tango'
Now, today, the 7th of March 2011, is exactly five years to the day of the death of one of Africa's most famous and celebrated musical sons. I'm talking of course about the Malian guitar legend Ali Farka Toure. Born in 1939 and the only surviving child out of 10, Ali Ibrahim Toure was nicknamed "Farka" (which means 'donkey') by his parents in respect of his tenacity and stubbornness, presumably in managing to survive. He found international success relatively late in life and was still working as a sound engineer until 1980. The British record label, World Circuit (of subsequent Buena Vista Social Club fame) took him on board in 1990 and the rest as they say is history.
After the amazing success of "Talking Timbuktu" with Ry Cooder, Ali practically gave up his international career and went back to being a farmer on the banks of the River Niger, where he felt happiest. It was five years before he cut another album, 1999's "Niafunké" and Ali refused to leave his village, let alone his country, so World Circuit built a studio on his land and recorded the album there!
A few years after that a French film crew went to find Ali in his village and shot a documentary about his life on the farm, interspersed with impromptu footage of him playing music. This absorbing film, shot by Marc Huraux and called simply "A Visit to Ali Farka Touré", has been re-released on the Digital Classics label and can be found on their website DigitalClassics.co.uk or on Amazon, etc. It's beautifully shot and really gives you a feel for what grounded this great guitarist in the soil of Mali. This next track was recorded not long before he died of bone cancer and is a duet with the great Malian kora player Toumani Diabate; it's called "Ai Ga Bani".
10 "Ai Ga Bani" - Ali Farka Touré - '2006 BBC Radio 3 Awards for World Music'
From Mali to South Africa now and probably the most famous acapella group ever to come of out Africa, the legendary Ladysmith Black Mambazo, survivors of the apartheid era who shot to fame after being featured on Paul Simon's "Graceland". Like Ali Farka Toure they express their love for the land and agriculture on their new album called "Songs from a Zulu Farm" (out on the Proper Records label). This track is typical of their vocal style and is all about "Uthekwane" - an ugly bird who believes in her own beauty.
11 "Uthekwane" - Ladysmith Black Mambazo - 'Songs from a Zulu Farm'
Complete change of direction now: Ever wondered what you'd get if you crossed Bach with Brazilian Baile Funk? Ophex has . . .
12 "Bach Goes Baile Funk" - Ophex
--
13 "El Toche y La Cotorra" - Sexteto Tabalá - 'Con Un Solo Pie'
Ok, that last track was called "El Toche y La Cotorra" ('The Bird and the Parrot') by the afro-colombian palenqueros Sexteto Tabalá (it's from their album "Con Un Solo Pie" on the OM Producciones label). They play a mix of bullerengue, porro and baile cante as well as son palenque music, which is related to - but distinct from - the more famous Cuban son: there are no guitars, or tres, and the double bass is replaced by the tumba drum and the marimbula (similar to the marumba box of jamaican mento). In fact the cultural traditions of the area of San Basilio de Palenque have been considered so important that the entire region and its traditions have been declared a "Master Piece of Oral Heritage" by UNESCO in 2005.
Now Colombia is bursting with unbelievable rhythms and musical traditions, the most famous of which is 'Cumbia' from the country's Caribbean coast. So, let's take some cumbia and drop it thousands of miles away in New Zealand in the hands of the Batucada Sound Machine and see what happens: it changes, it becomes... "Cumbia del Cambio" . . . !
14 "Cumbia del Cambio" - Batucada Sound Machine
--
15 "El Choclo" - Fabricio Gatta
16 Voice Over 2
Welcome back. Before the break you heard the beautiful tango "El Choclo", performed by the Argentinian pianist Fabricio Gatta.
Next up, just to prove that it's not just fado that comes out of Portugal this is "Celta 1" by Trilhos off their album "Avariação"
17 "Celta 1" - Trilhos - 'Avariação'
So, a shout out going to Michael de Schryver over in Ghent - hope you're enjoying the show so far; if not then this should buck you up: More Belgian brass madness - Va Fan Fahre's first tune off their second album ("Zet Je Maar"): This is "Mashki"!
18 "Mashki" - Va Fan Fahre - 'Zet Je Maar'
--
19 "Celick Comak" - Gevende
The last track was from Turkish psychedelic folk band Gevende entitled "Celick Comack" who sing their songs in a language they've completely invented themselves;
Following that, we've got their stablemates on Pasion Turca roster, pioneers of Turkish psychedelia and an amazing live band, Istanbul's very own Baba Zula. Imagine if Hawkwind and Gong had been genetically transplanted into Asia Minor replete with electric saz, mind-zapping visuals and costumes, psychebelly dancers and some heavy-weight moustaches that make even Lemmy look like he's only got teenager's bumfluff on his top lip! Look for them on the Doublemoon record label. This track is called "Abdulcanbaz".
20 "Abdulcanbaz" - Baba Zula
You think all world music is made elsewhere"? Then think again. Birmingham is just dripping with great musicians brimming with ideas. Handsworth's Rob Carvalho has offered us up this Kizomba track: "One More Dance".
21 "One More Dance" - Carvalho
Staying in Britain, London-based American composer Shawn Lee once again brings out his Ping Pong Orchestra to record another album on the Ubiquity label, this time called "World of Funk". Featuring Clutchy Hopkins and Dengue Fever's Cambodian singer, Chhom Nimol this is "Ghost In The Rain":
22 "Ghost In The Rain" - Shawn Lee's Ping Pong Orchestra - 'World of Funk'
I'm sorry, I can't resist it anymore - I jus' gots to go back to Colombia! Right back to the village of San Basilio de Palenque and the Thornato remix version of "Sepiterna" by the great afro-colombian singer Petrona Martinez - la reina del bullerengue
23 "Sepiterna" - Petrona Martinez (Thornato rmx)
Last week I played a strange sexy tune called "Jungle Fever" by the Belgian based afro-Colombian band, Maguaré, which got some good feedback from you guys out there. The singer of that band, Paola Marquez, is also in another band on the Zephyrus label called 'El Sur', but they come from a very different Latin American tradition, that of the nueva trova. This is a beautiful ballad entitled "Canción de las Simples Cosas" - Song of the Simple Things . . . Esto es para ti, Marangita...
24 "Canción de las Simples Cosas" - El Sur - 'Música con Fundamento'
--
25 "Living Stone" - Sierra Leone Refugee All Stars - 'Rise and Shine'
You've just heard the Sierra Leone Refugee All Stars from last year's hit album on Cumbancha, "Rise and Shine", and a track called "Living Stone" - geddit? We are the Living Stone? Livingstone? "Livingstone, I presume"… Well, I enjoyed the pun, thanks guys.
Swiss based, but Conakry Guinean-born chanteuse Macire Sylla's latest album 'Talitha' on the French Pure Son'g label is full of bubbling grooves and catchy afro-pop. This is a new version of an older song of hers called "Aidara".
26 "Aidara" - Maciré Sylla - 'Talitha'
Getting near to the end of the show now. I've been receiving some really interesting releases and pre-releases from Jamaica recently and very much 'hot off the press' is Courtney John's album "Made In Jamaica" and the wonderful lovers' rock tune (with a great video to boot - check it out on YouTube), "Lucky Man".
27 "Lucky Man" - Courtney John - 'Made In Jamaica'
*** Well thanks for listening. See you all next week!
I'm going to leave you with this 'interesting' little track. Enjoy the rest of the evening!
28 "Don't Worry, Be Happy"- Bobby McFerrin, Cobra, Beanie Man
1